SQUARE Pendant New Launch|Straight and Forward
SQUARE Pendant new launch, echoes in its name, being straight and forward with its subtle and absolutely streamlined design, yet dedicated and sun-like light source.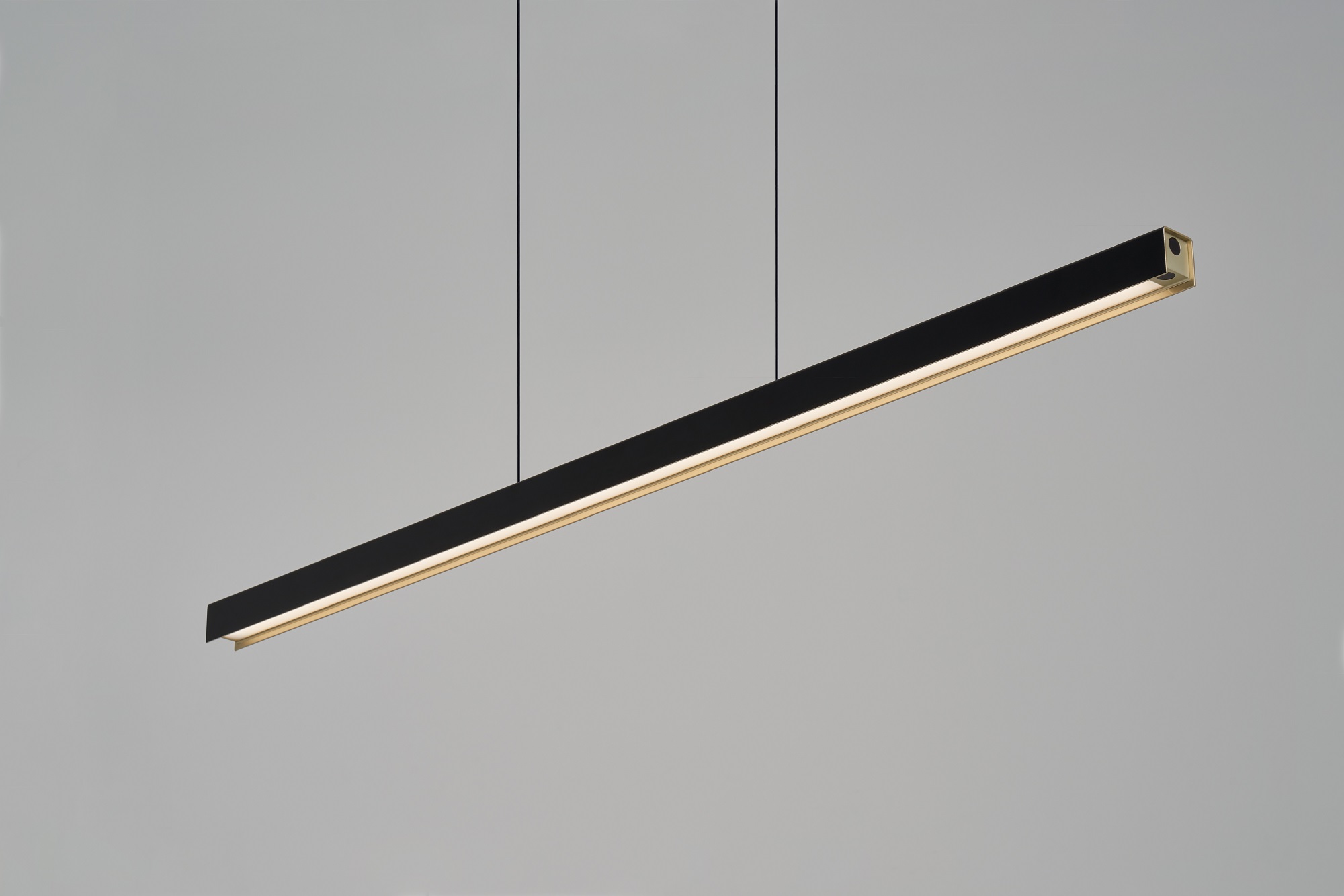 "I'd skip the second stroke as long as I can create a design at one." said SEED's design director, Chao-Cheng Chen. Collaborating with refined metal craftsmanship, the philosophy of purity and practicality has been implemented toward the SQUARE Pendant that implants the effortlessly streamline with elegance and precision.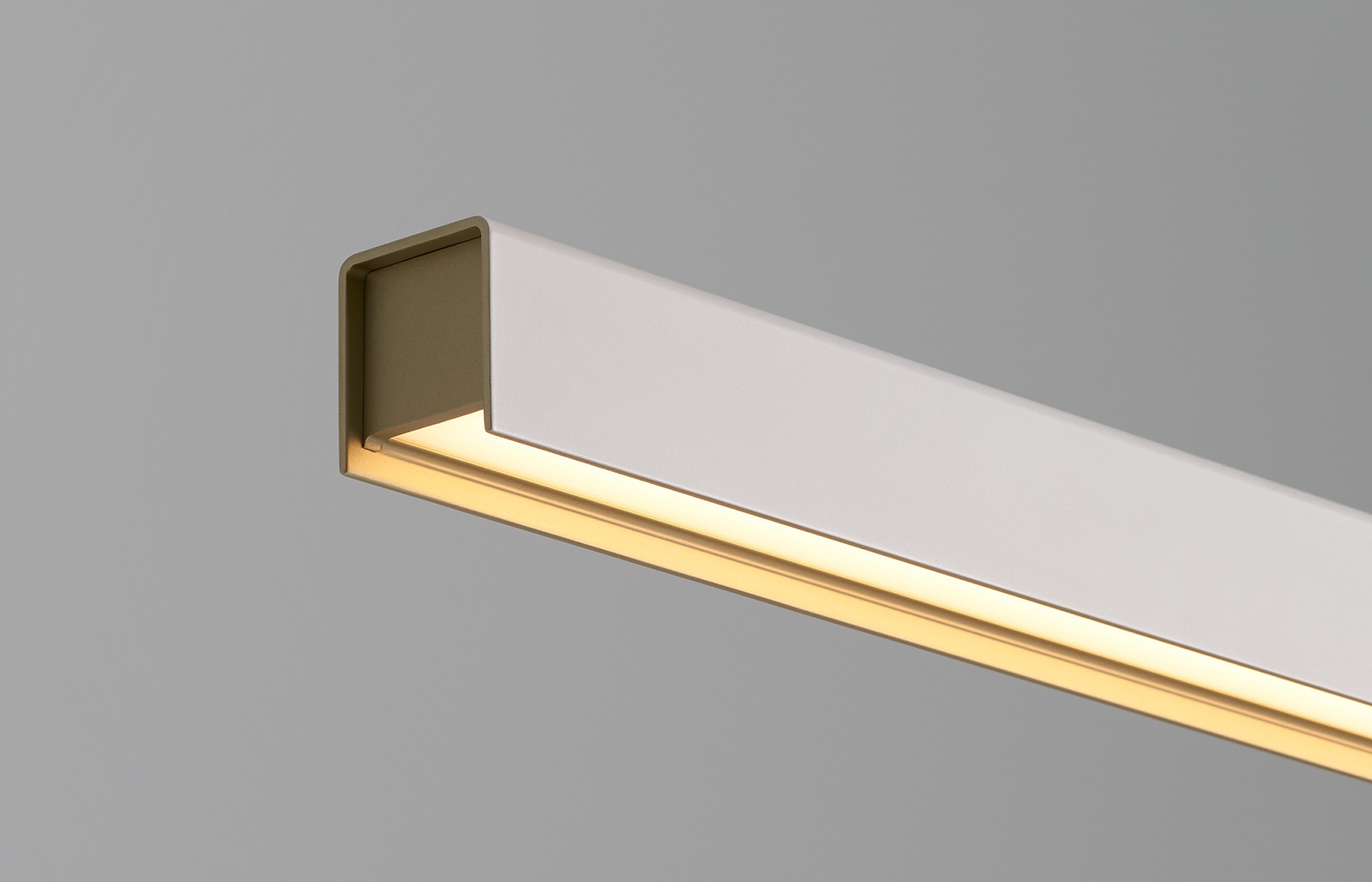 Obsessive to the quality of light, the lampshade is extended as a pair of wings preventing glare from the bright light.
Touchless sensor switch
Inherited the direct relationship between the light and the person taking into account, the luminaire of the SQUARE Pendant can adapt to any mood in a second. Easy waves near a user's hand are all it takes to change the brightness and even the color temperature. The SQUARE offers a premium user's experience whenever cooler light for work, natural light for dining, or warm light for relaxing scenarios.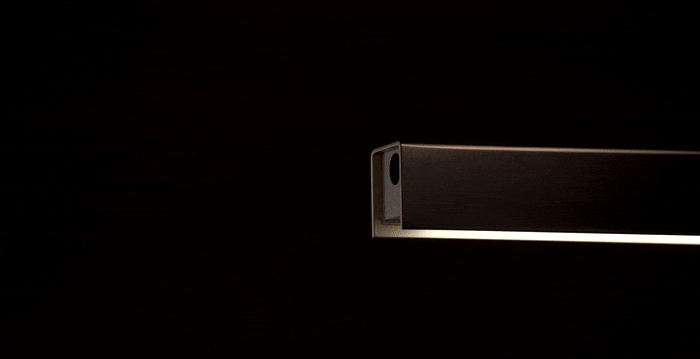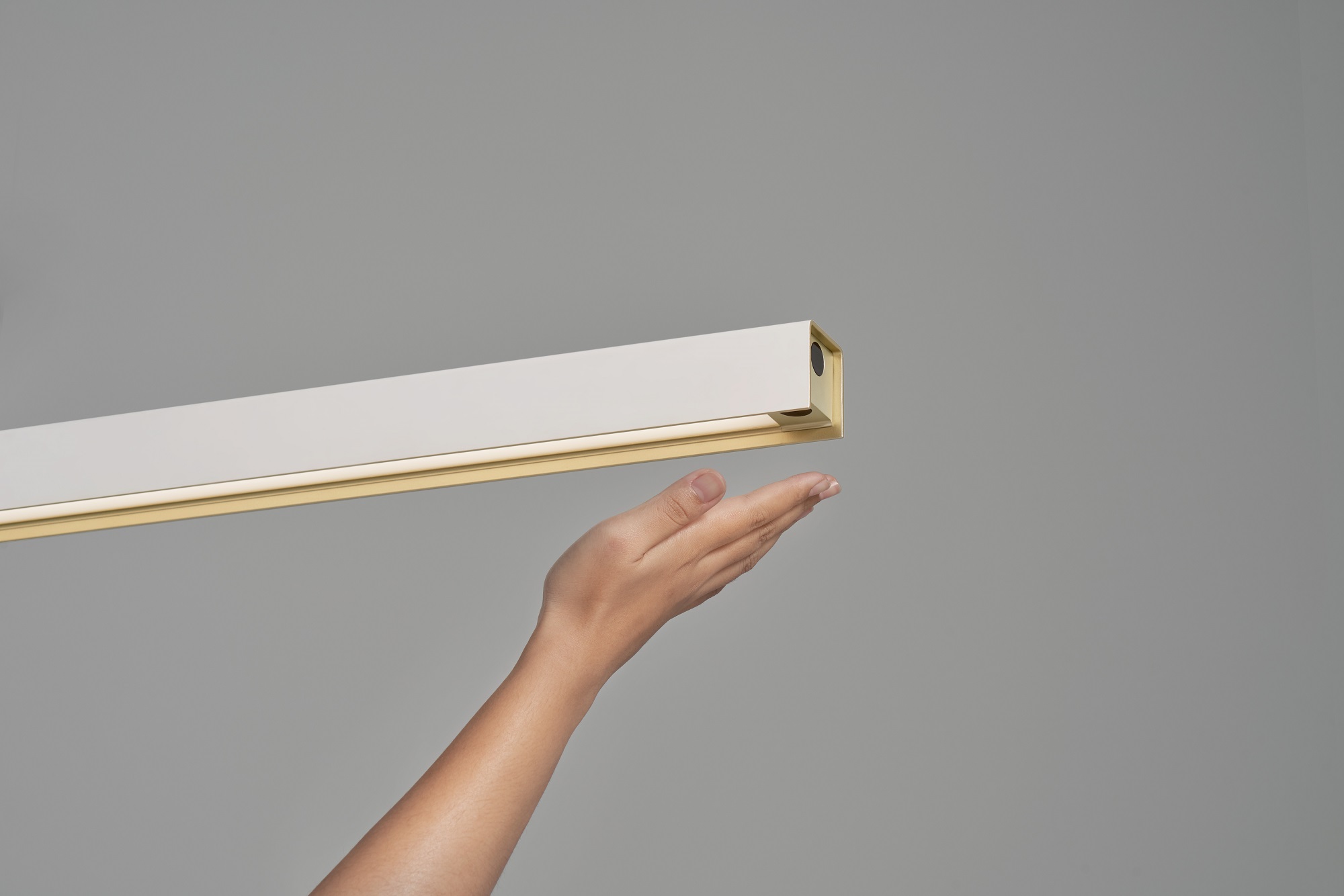 Sensor underneath the shade: stepless brightness dimming switch
Wave to switch on/off、Keep the hand still to dim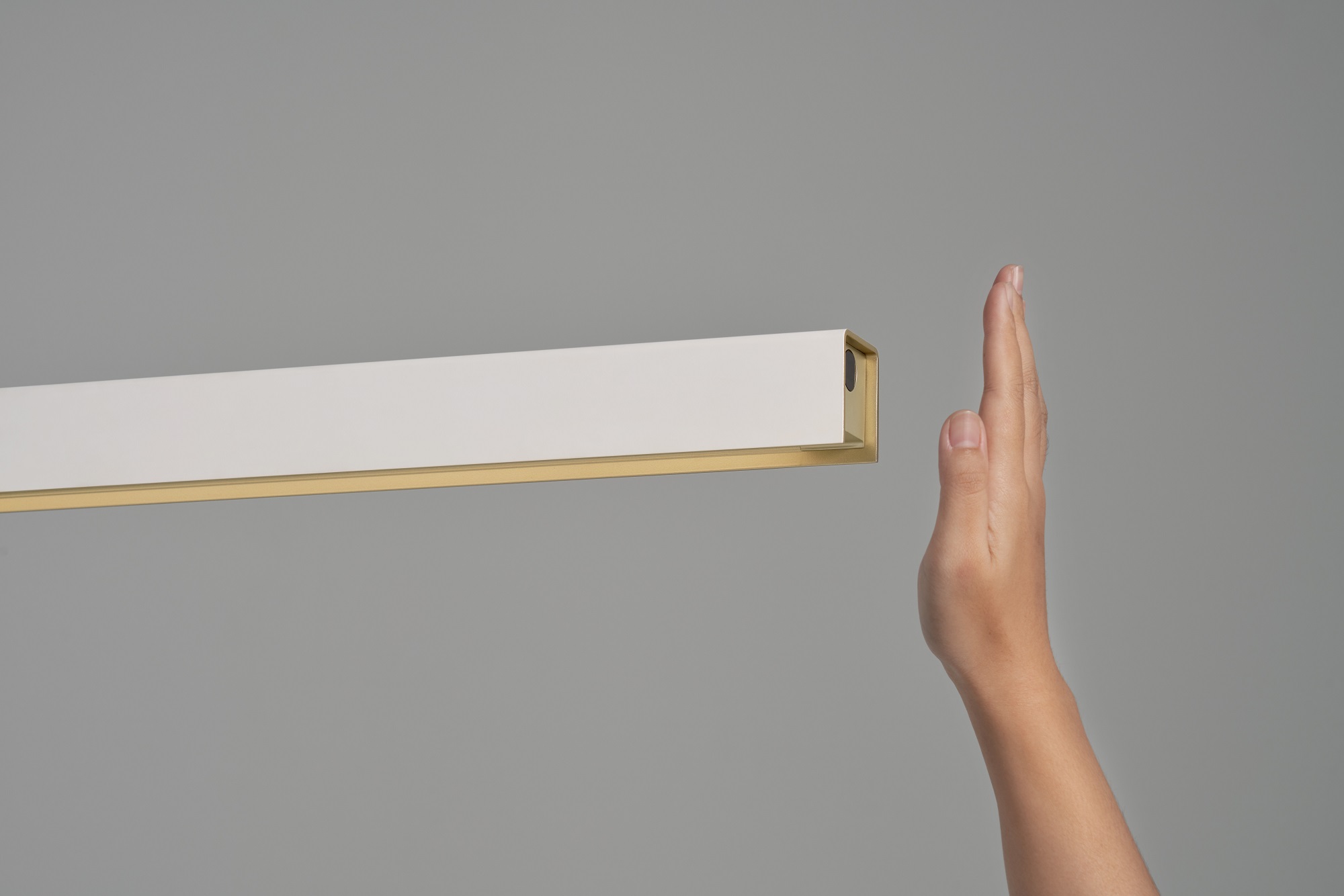 Sensor beside of the shade: four-step color temperature tune
3000K (default setting) / 3400K / 4000K/ 2700K
Pure expression, Superior light.
Along with the sunset, lamps continually bring brightness to the houses, and the quality of light is the essence deciding how the objects present to the eyes. While the Color Rendering Index (CRI) 100 shows the objects' real color under the sunlight, the SQUARE brilliantly delivers a high-quality CRI 98 luminaire, inducing a beautiful texture to daily life.