Design Shanghai 2021 was Rounded Off
Joining in the grand event with thousands of brands and visitors, we are honored to be a part of Design Shanghai 2021 elaborating our design concept of new arrivals.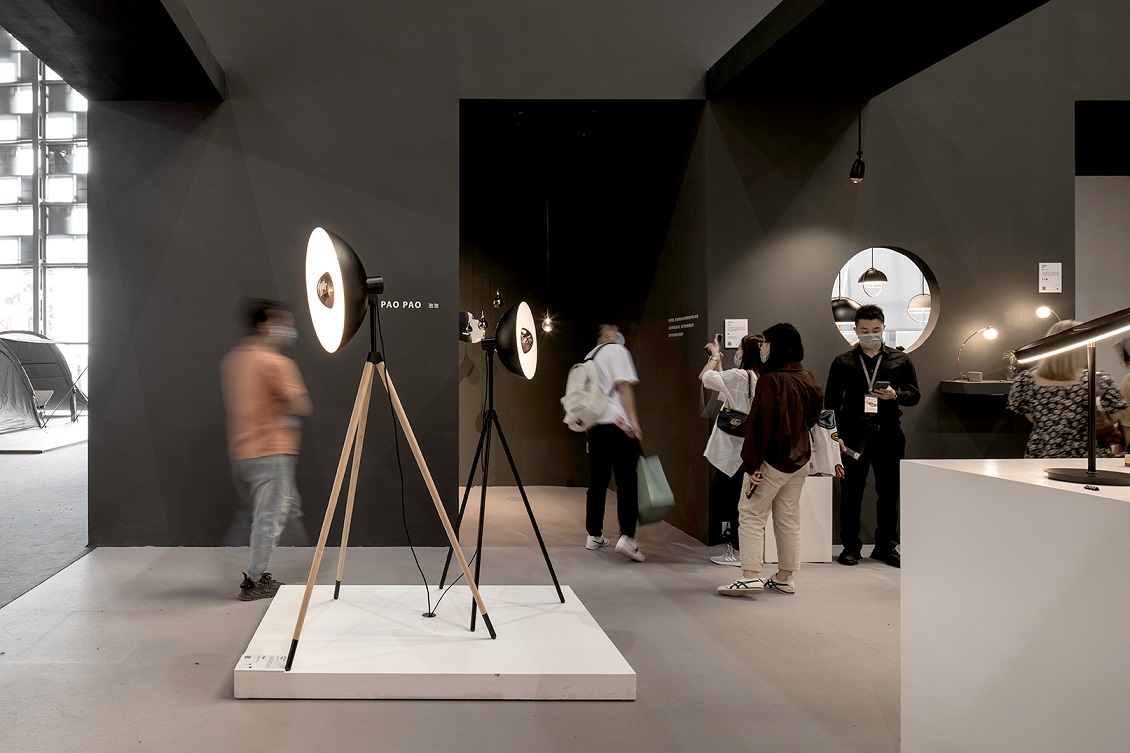 Gallery-like booth design revealed surprises throughout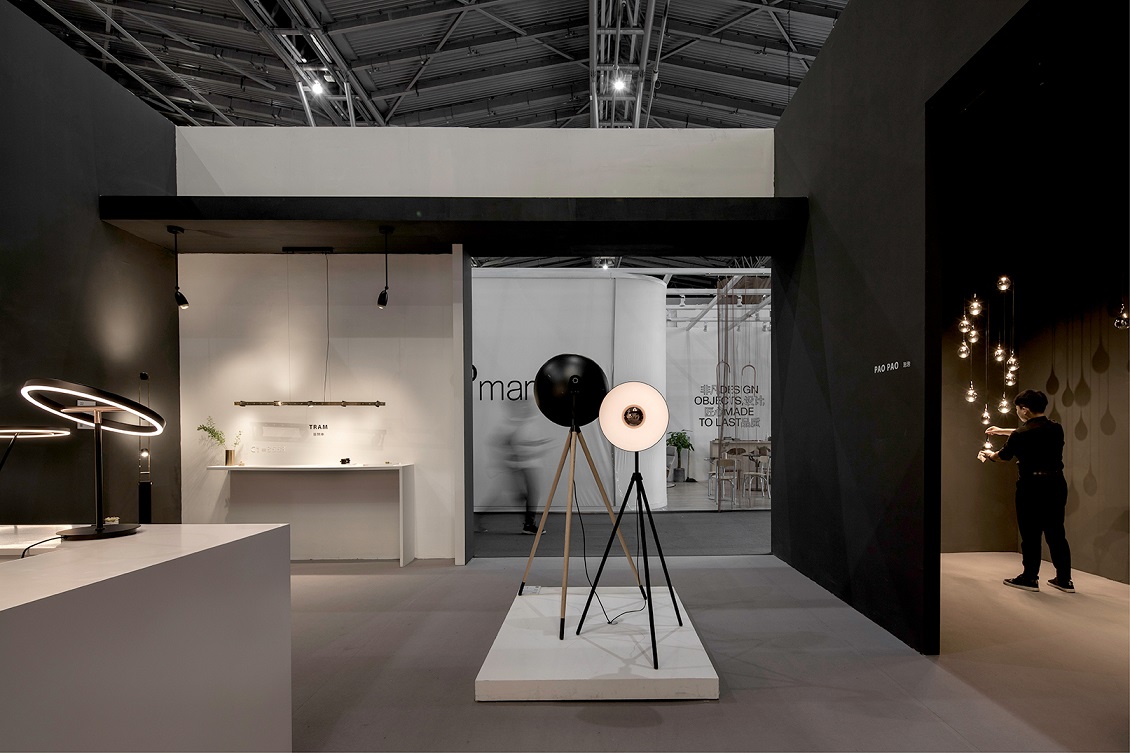 PAOPAO
Inspired by bubbles with a blown appearance which evokes feelings of having a second childhood, a cluster of PAOPAO reflected from the mirrors in contrast with the black wall, creating a visual illusion as endless extension in the darkness, like dreams flying high with jewelries' gorgeous luster and organic shape. The high-quality light reflected through the layered translucent color on the glass top, which sets off the finesse of the glass shade and gives that fantastic glow inside in a specific way.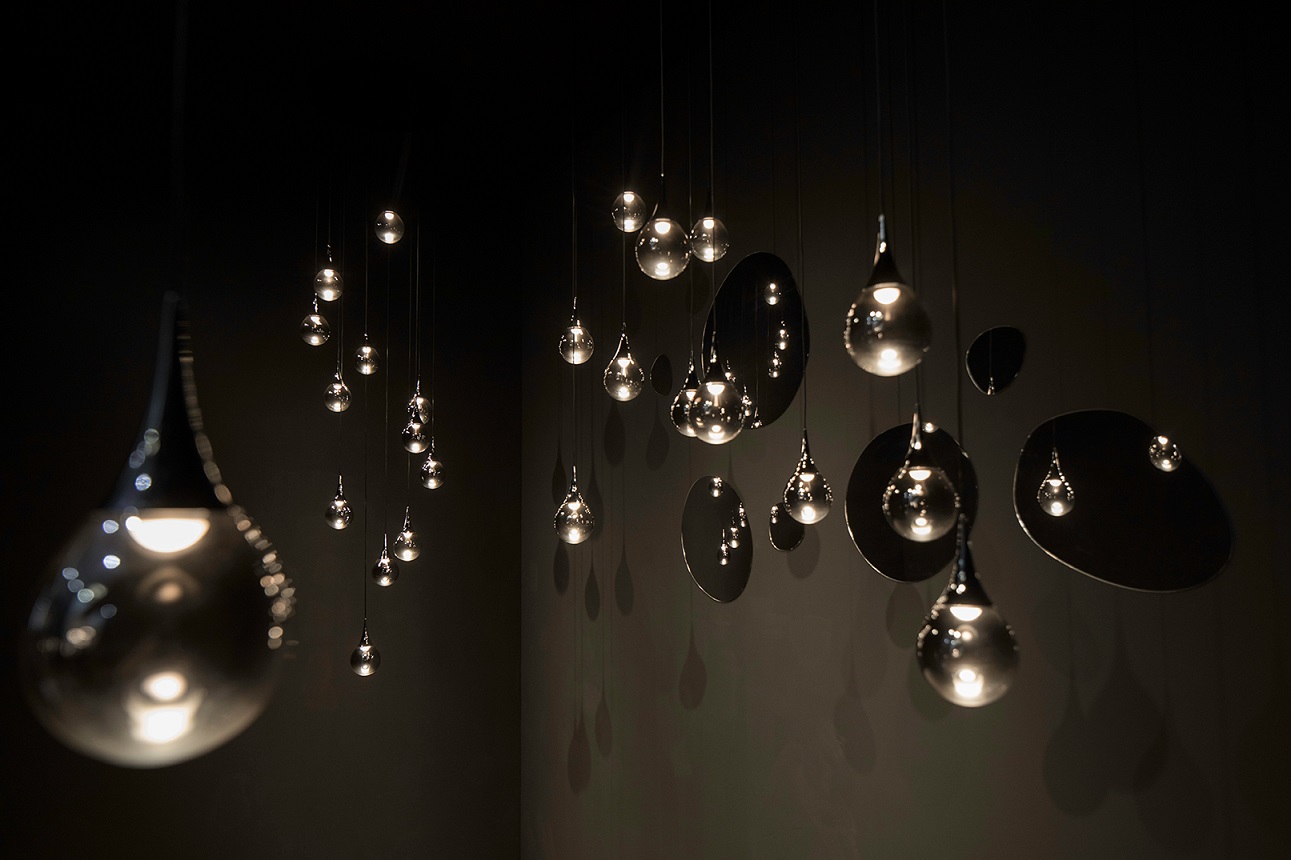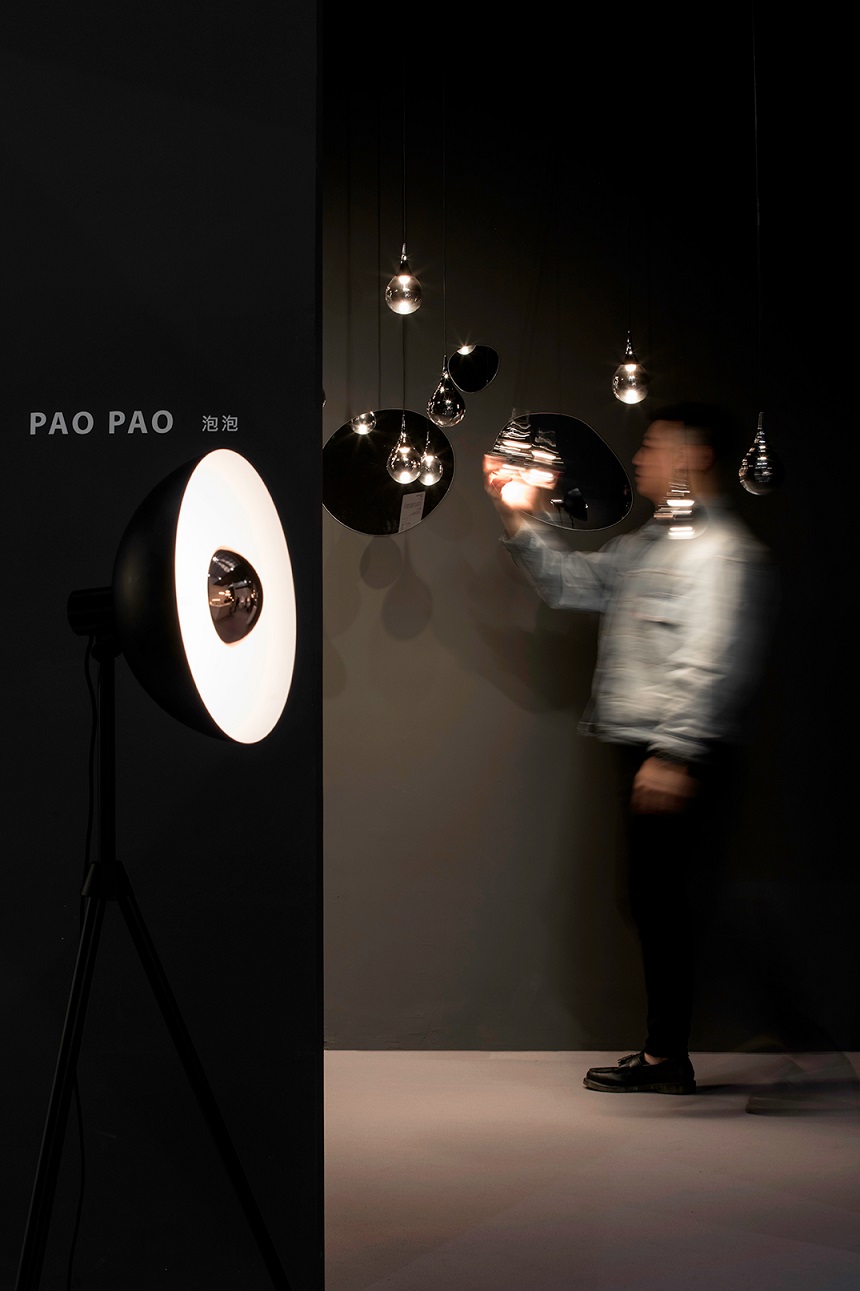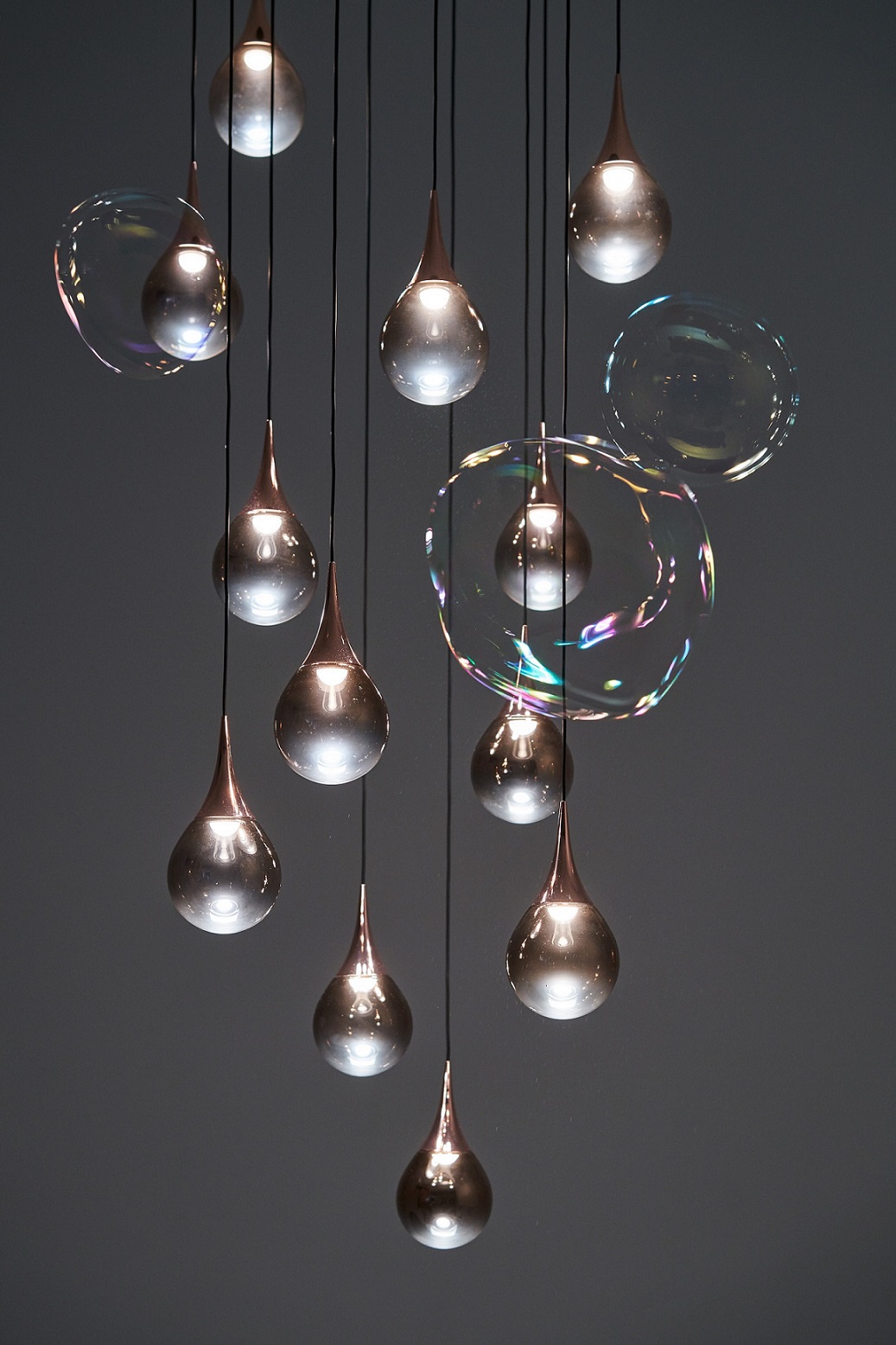 Embedded with LED CRI 98, R9>90, SQUARE Pendant highlighted the first-rate light capability restoring the plump red of the fresh apple underneath. Visitors were waving hands like saying hello to the fitting, actually they were trying its sensor functions of 'color temperature tune' and 'brightness dimmer', SQUARE had come into focus interacting cleverly with users.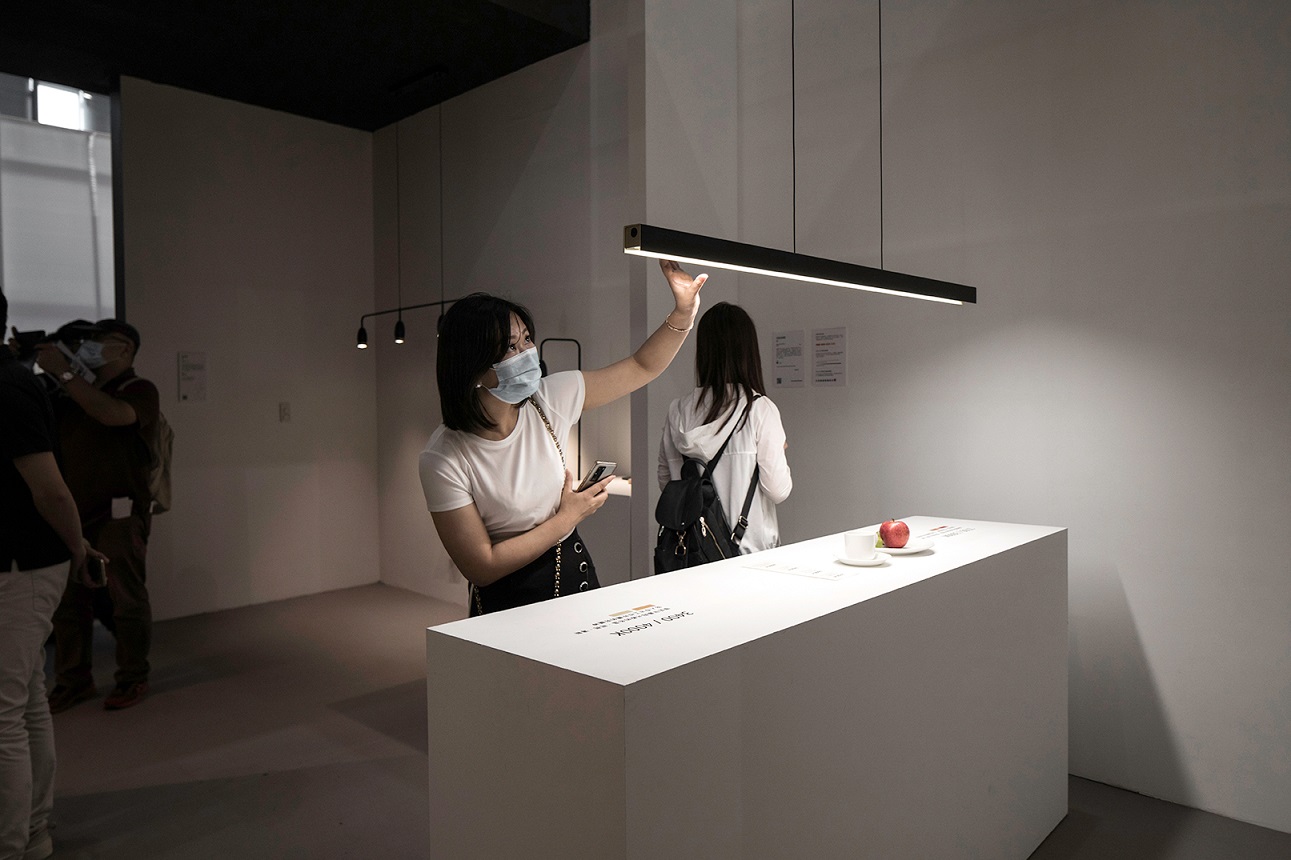 TRAM
It has always been a challenge giving the fixtures flexibility, taking into account the possibility of wire twists while adjusting. Inspired by the childhood memory of railroad tracks, the designer took advantage of genuine brass to develop a wireless track as the lamp body that allows each luminaire to be movable.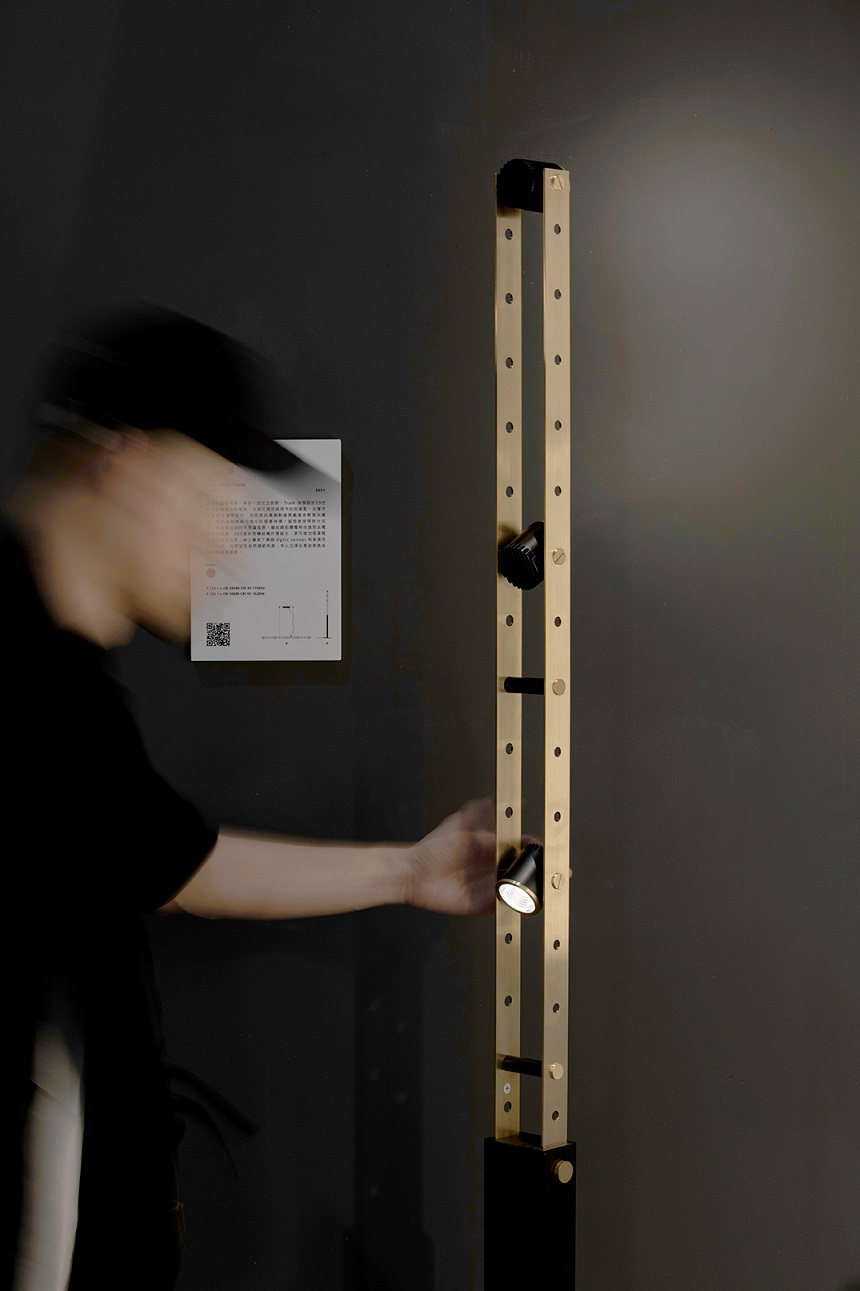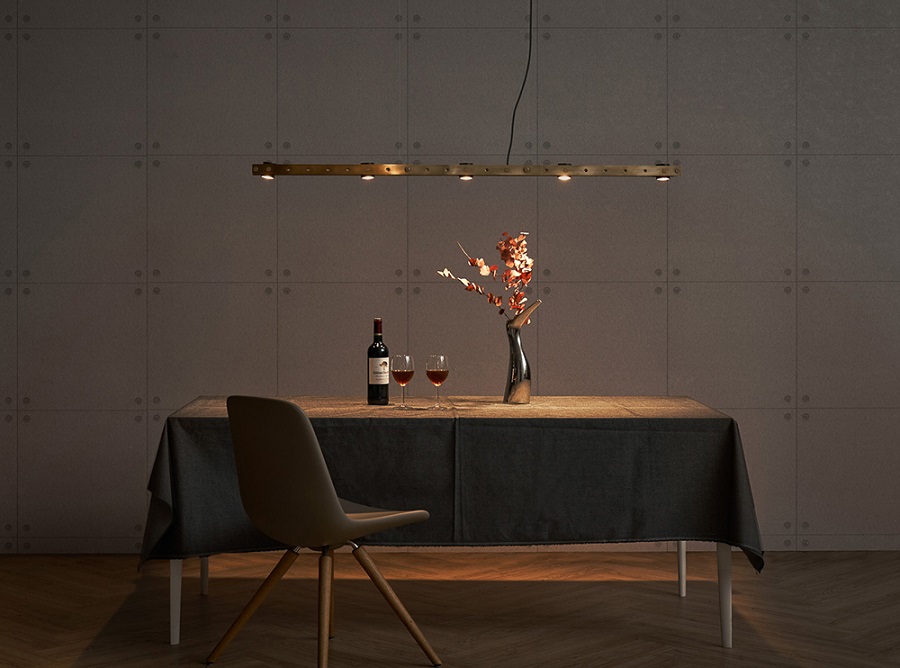 Dawn's pronunciation is the same as "egg" in Mandarin just like its organic, round and smooth shape. It is also a metaphor of the sunrise to elaborate the flexible beam angle and light direction adjustment, feeling like morning sun changes in seconds. The sign of numbers '42' and '72' embossed on the wall was saying this remarkable feature. Aiming to build the direct relationship between the object and people, the DAWN series combines superior lighting performance with pure practicality to deliver multi-functional results.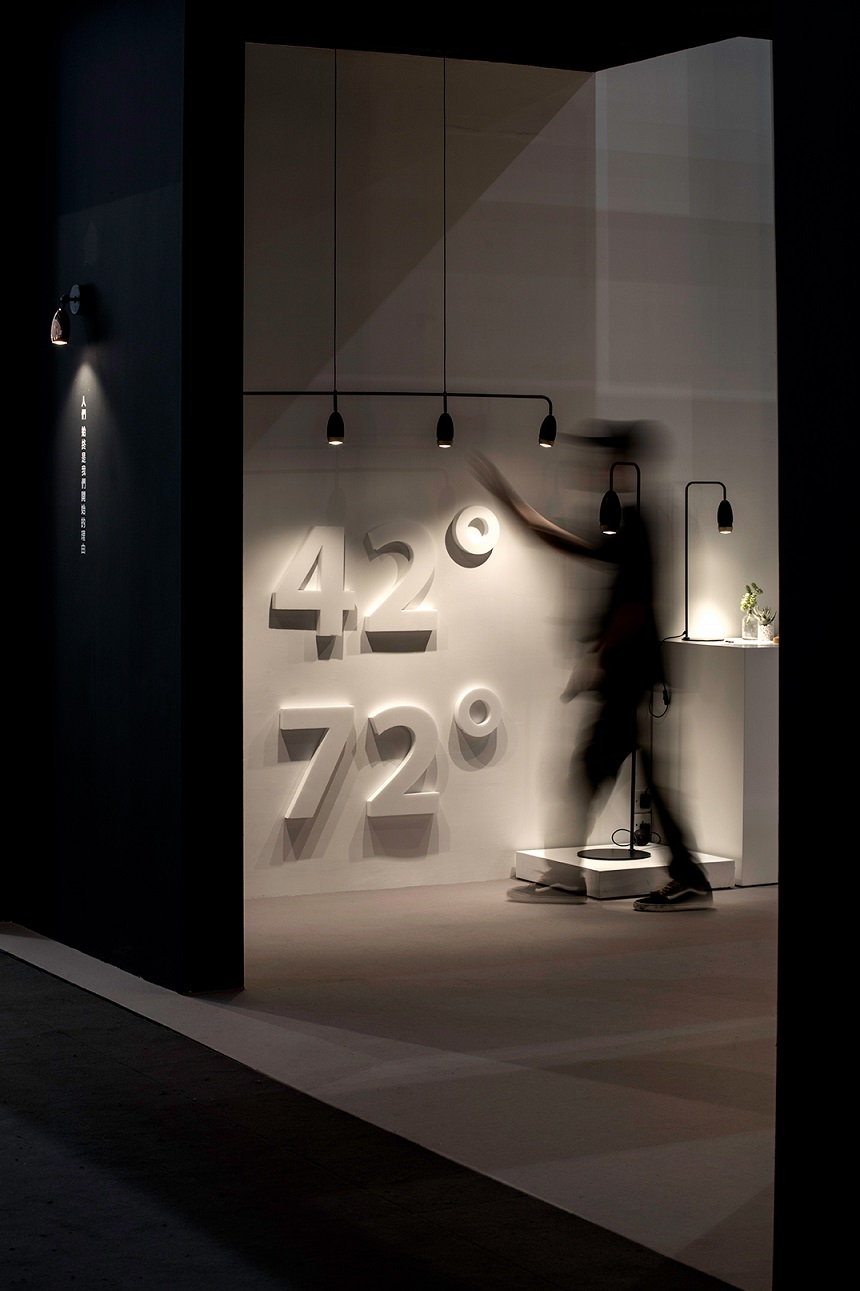 OLO Table Lamp – Red Dot Winner 2021
'I can't find the light source, where is it?' This was a common question when people saw the OLO at first sight. Following SEED's introduction and display, people got to know how the adjustable hollow shade and the superior light cooperate and work, and find its intriguing way of delivering light that adapts to a variety of usage scenarios while thoughtfully bringing artistic aesthetics to life.
Awarded by Red Dot Design 2021, we are glad to have the comment  "OLO Table Lamp realizes a coherent design following ergonomic aspects. Thus, this table lamp invites for frequent use."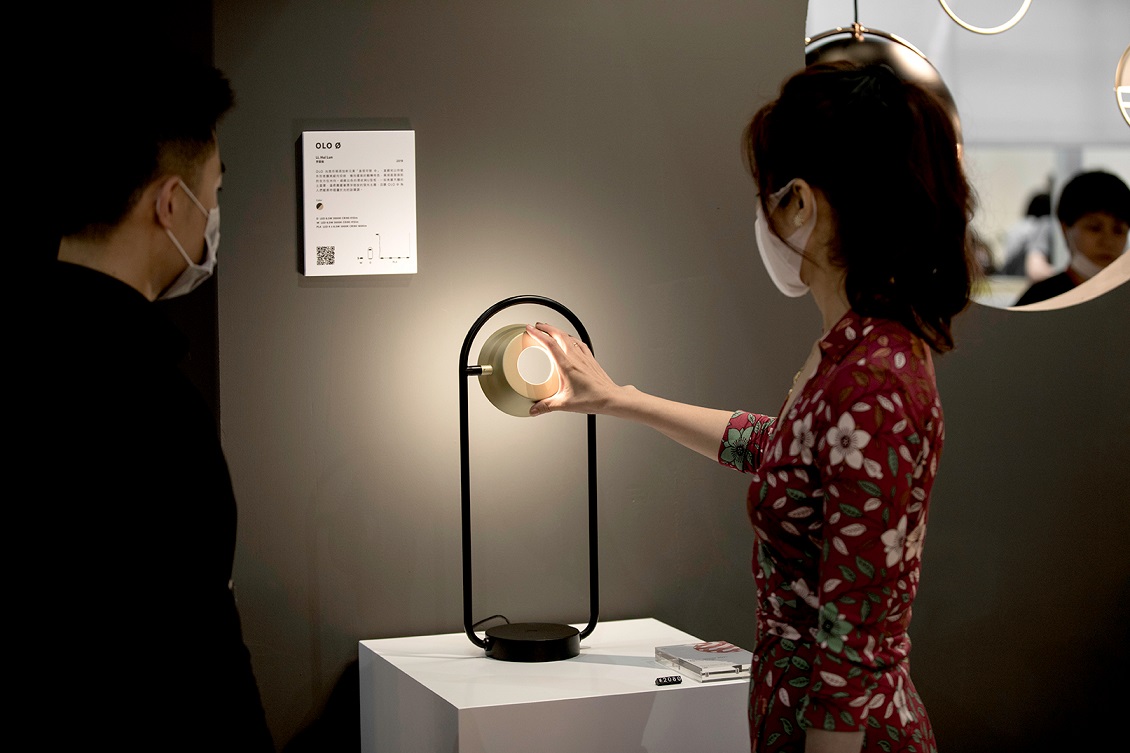 Let's look forward to a more exciting meeting next year!
Thanks to everyone who participated in the Design Shanghai 2021, which gave us a great opportunity to share ideas with each other and present our newest collections. Hope you enjoyed your visit this time, we will see you again next year!