SQUARE Pendant Wins the Red Dot Award: Product Design 2022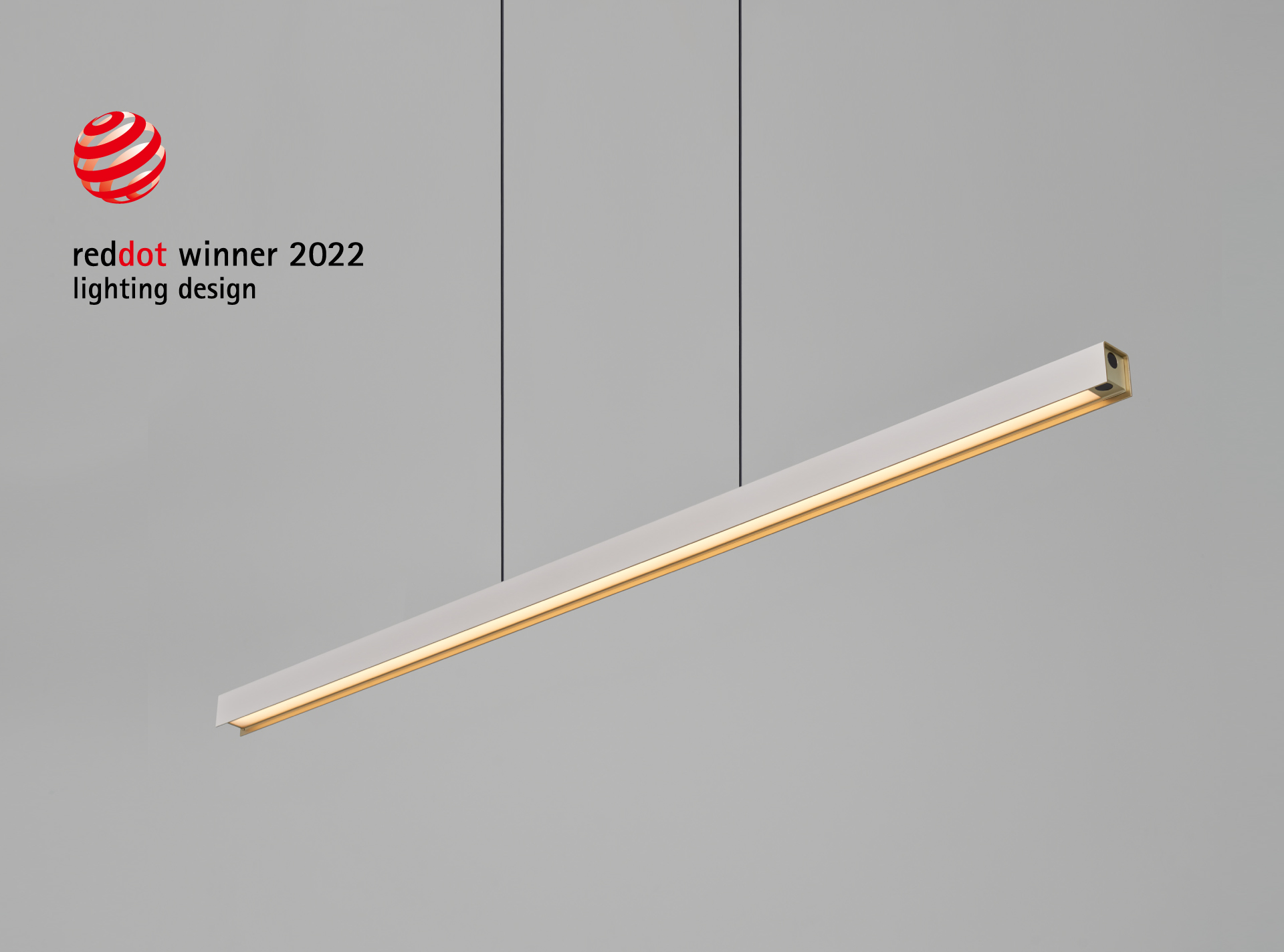 Red Dot Award: Product Design 2022
After OLO Ring table lamp, we are thrilled to receive another Red Dot Award: Product Design 2022, one of the largest and most influential design competitions in the world. This year, the winning lamp is SQUARE Pendant, designed by Chen, Chao-Cheng, featured with its subtle and absolutely streamlined design ​​as well as brilliant functions. We are flattered that Square is also favored by the German Design Award 2022.
Embedded with high performance CRI 98 LED*, SQUARE Pendant contains the quality of light with a thoughtful design. The body extends downwards from both sides, ideally forming an anti-glare shield while the inner sand gold coating creates a delicate reflection.
*A color rendering index (CRI) is a quantitative measure of the ability of a light source to reveal the colors of various objects, where a higher number represents higher ability, with one-hundred being the highest as nature as the sunlight.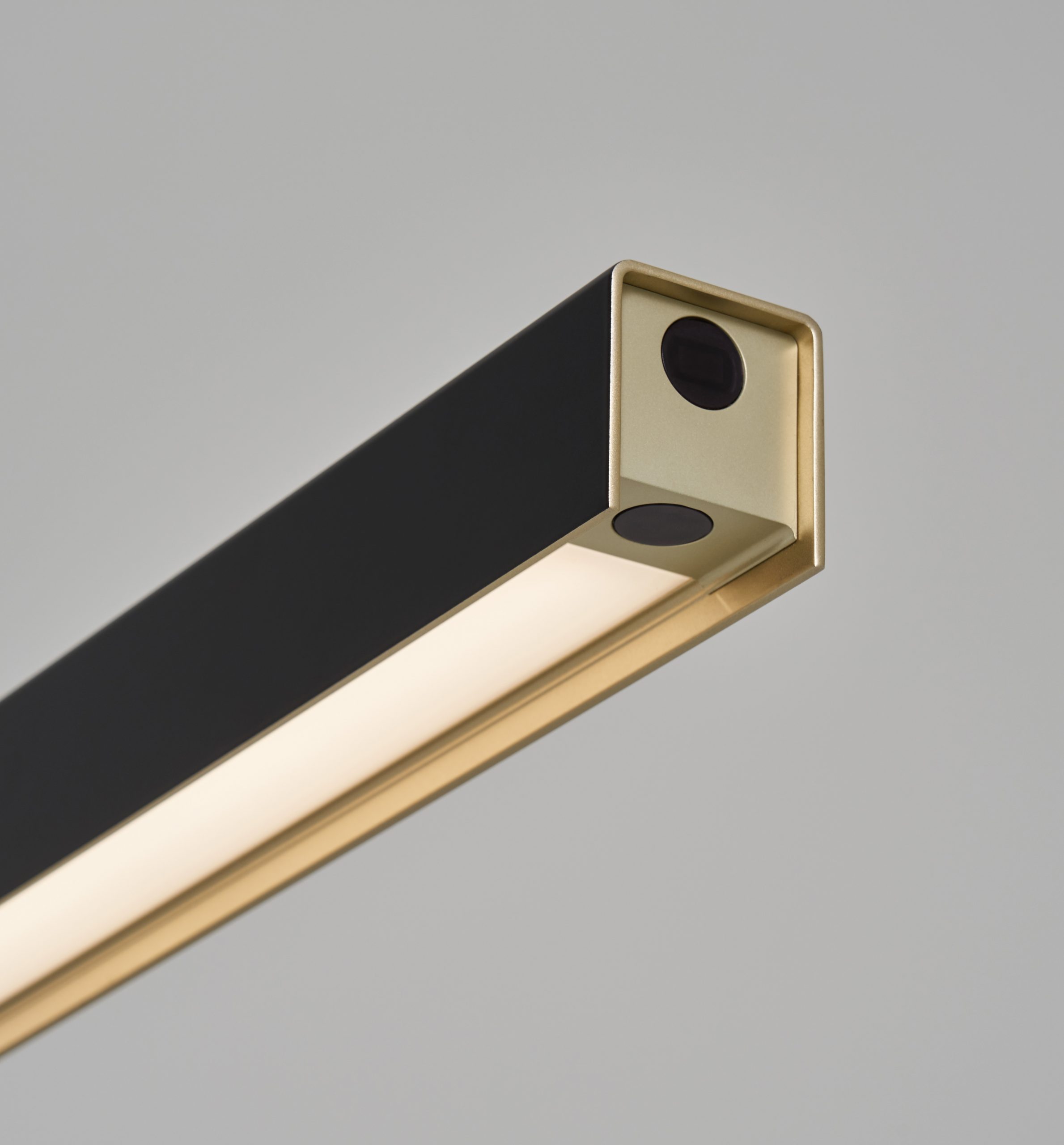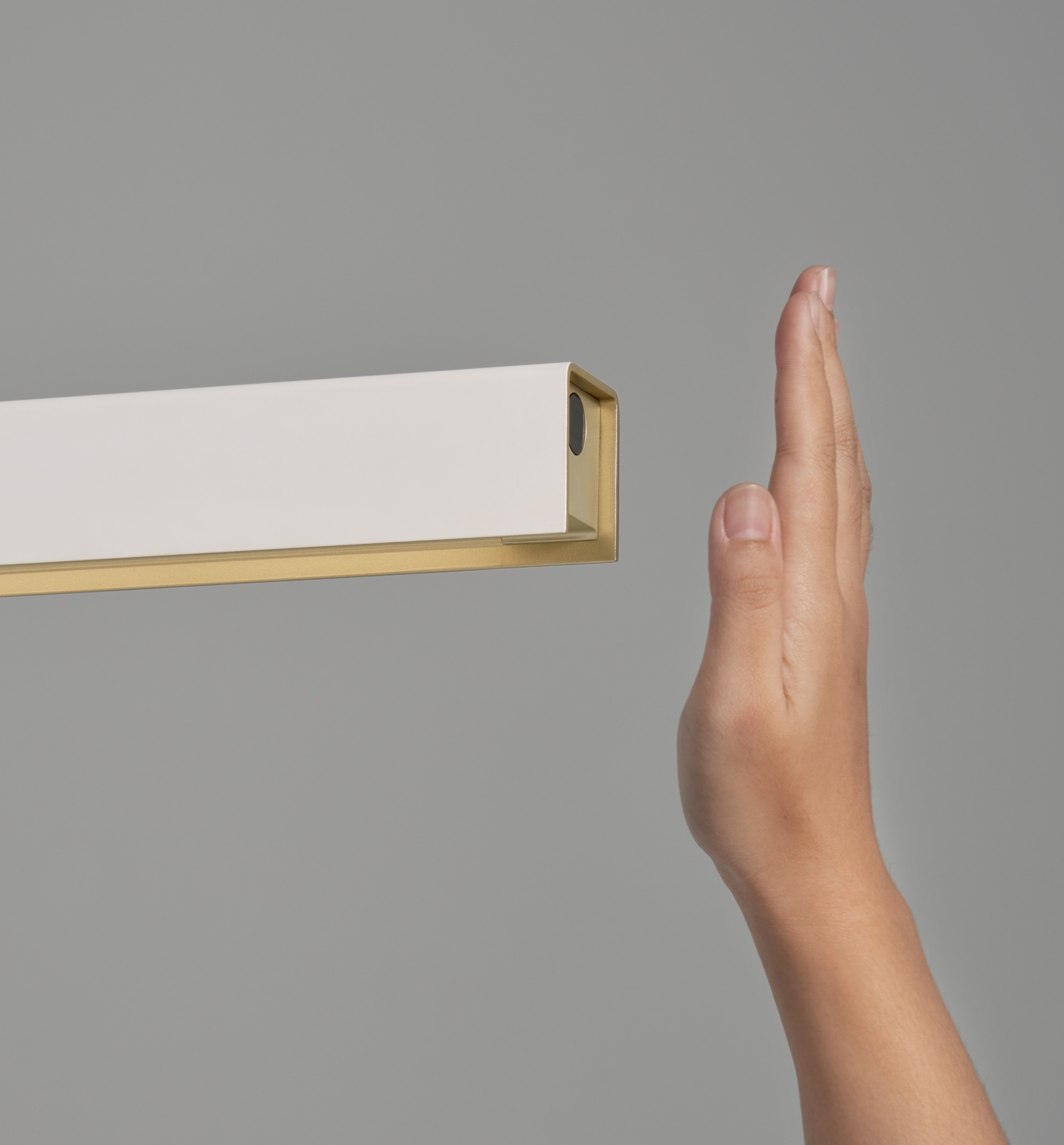 Equipped with four-step color temperature tune and touch-less brightness control, SQUARE Pendant brilliantly deliver a pleasant atmosphere no matter for working, dining or relaxing mood in different scenes.