KONNECT Pendant Series | Deconstructional Vibrancy and Extension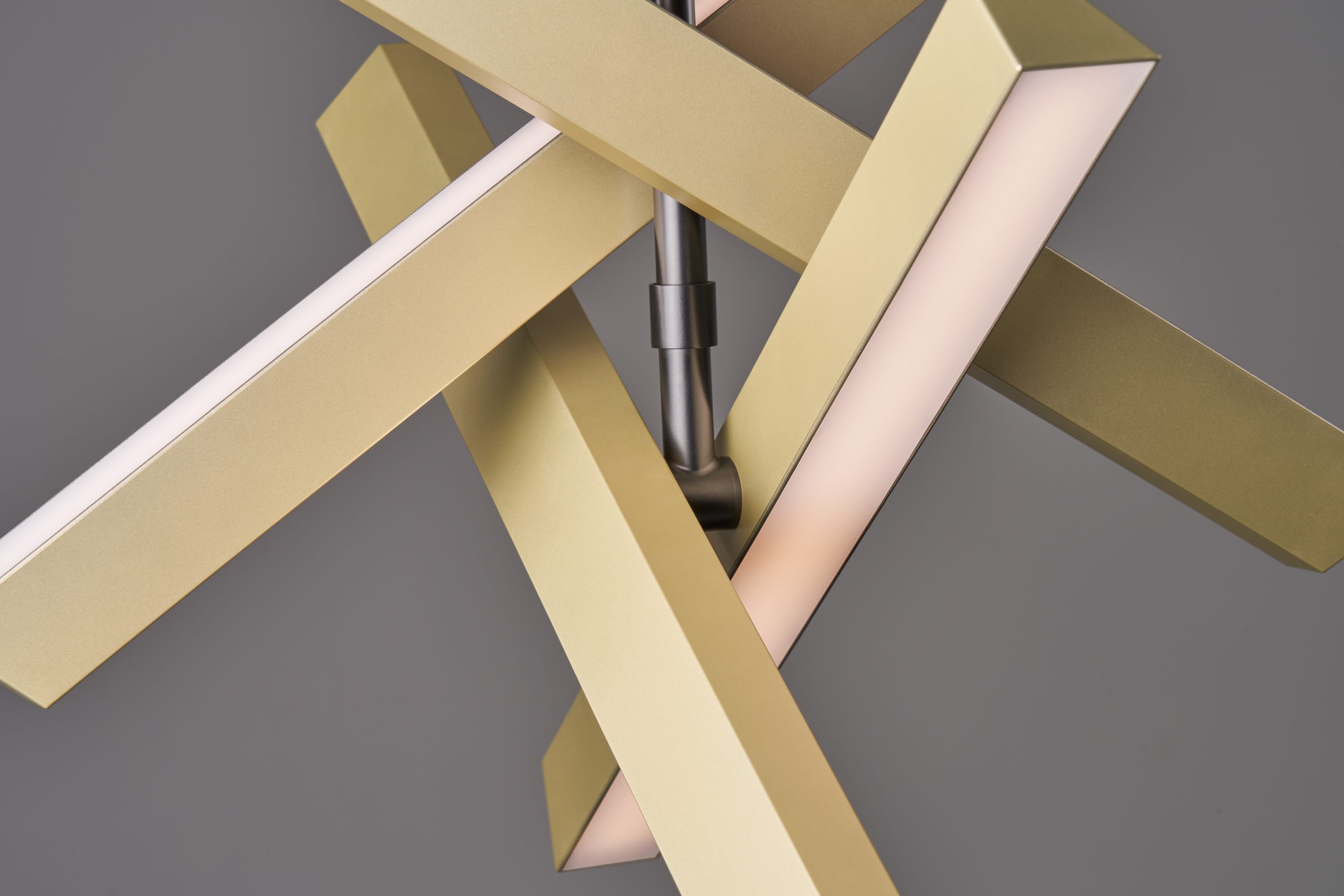 Lines can sometimes be so poematic shaping the geometric forms of architecture. Behind the precise calculations is an infinite imagination of aesthetics. KONNECT Pendant series is like a bridge connecting line to line, integrating conceptual methods in a modern approach.
Building Imagination of Light
Breaking with the conventional notion of one-way lighting, KONNECT Pendant series showcase light in a variety of ways between functional lighting and configurable art decors by arranging LED panels so that spaces can take on different styles with your mood, whether you want them to be lit at different angles going up or down.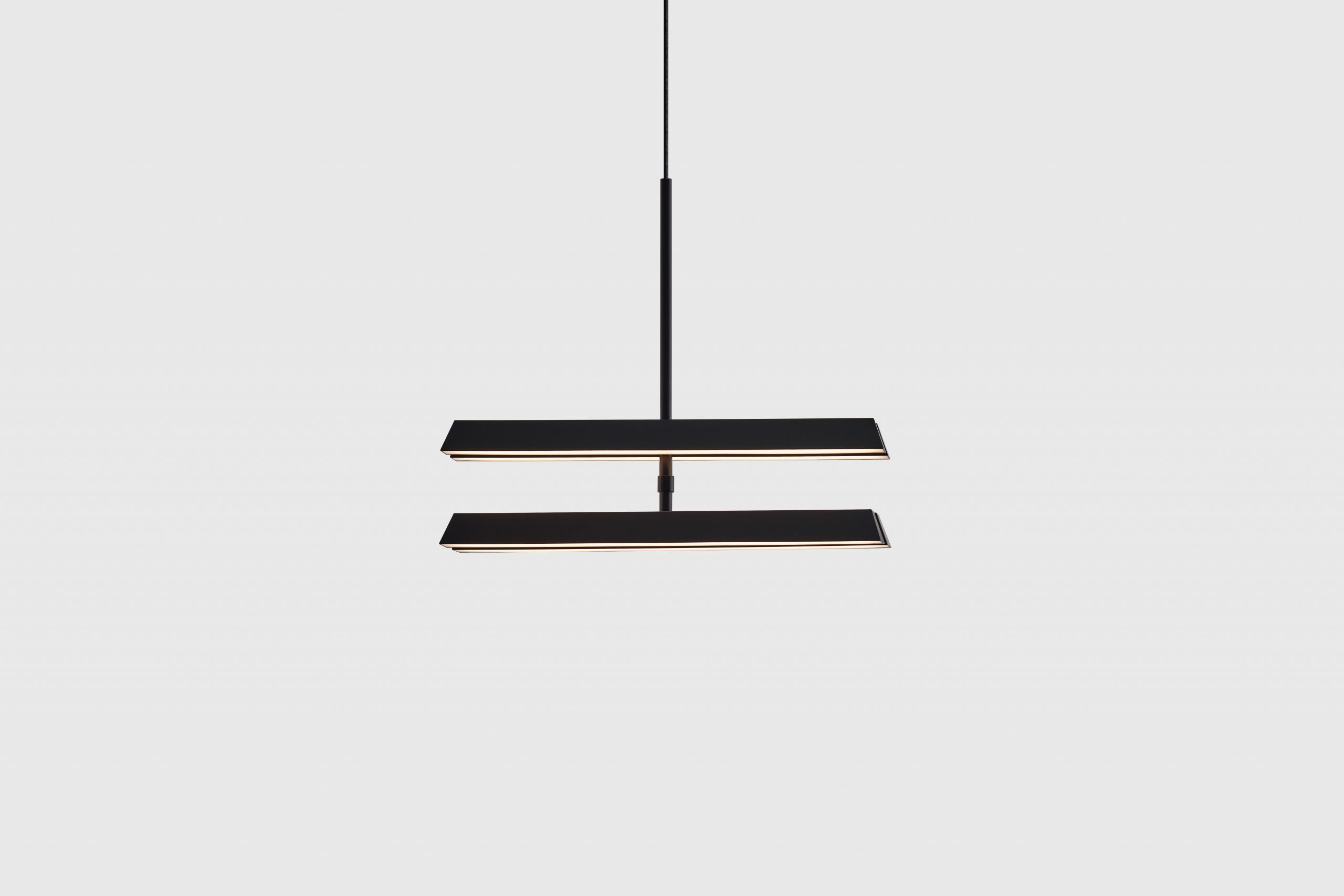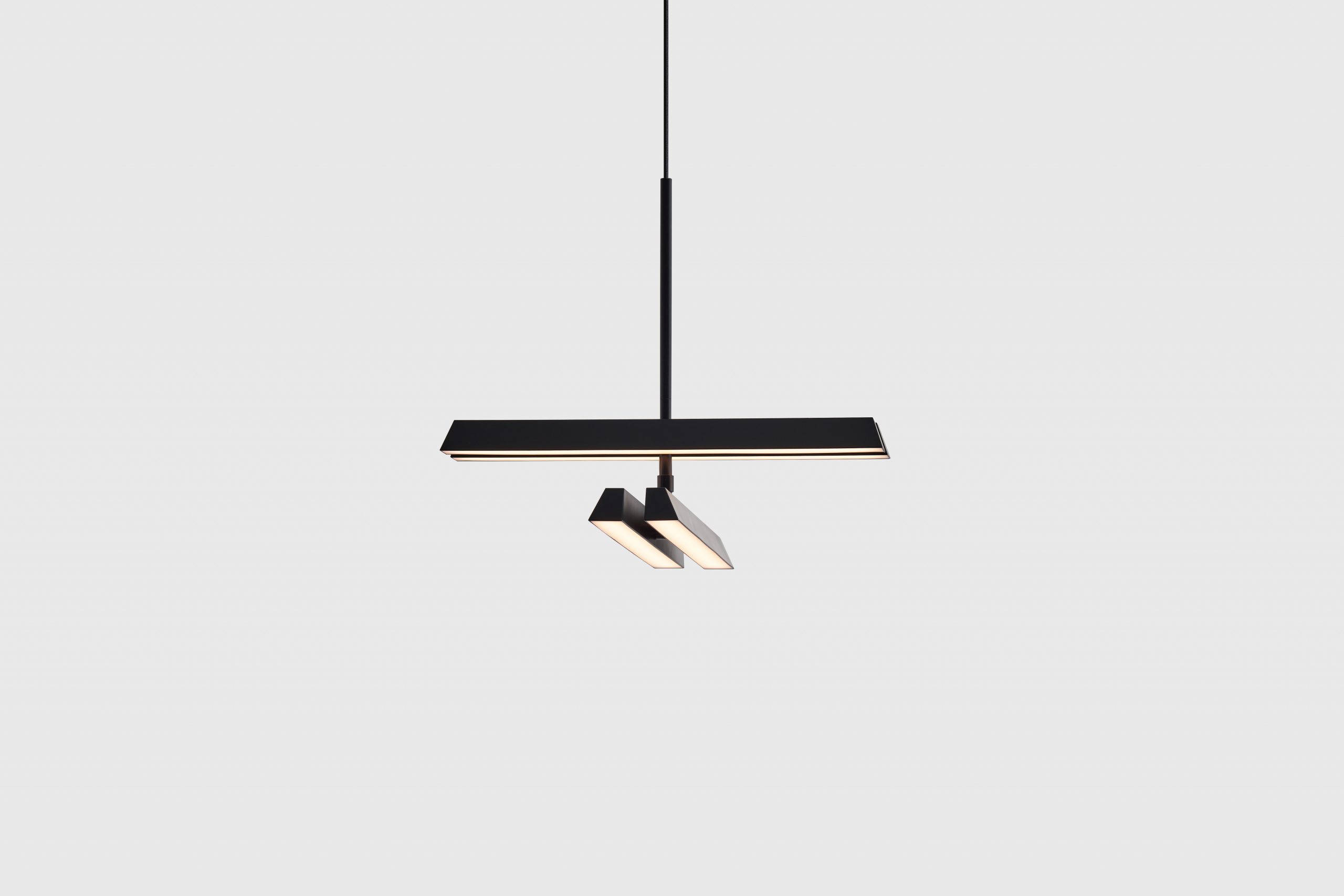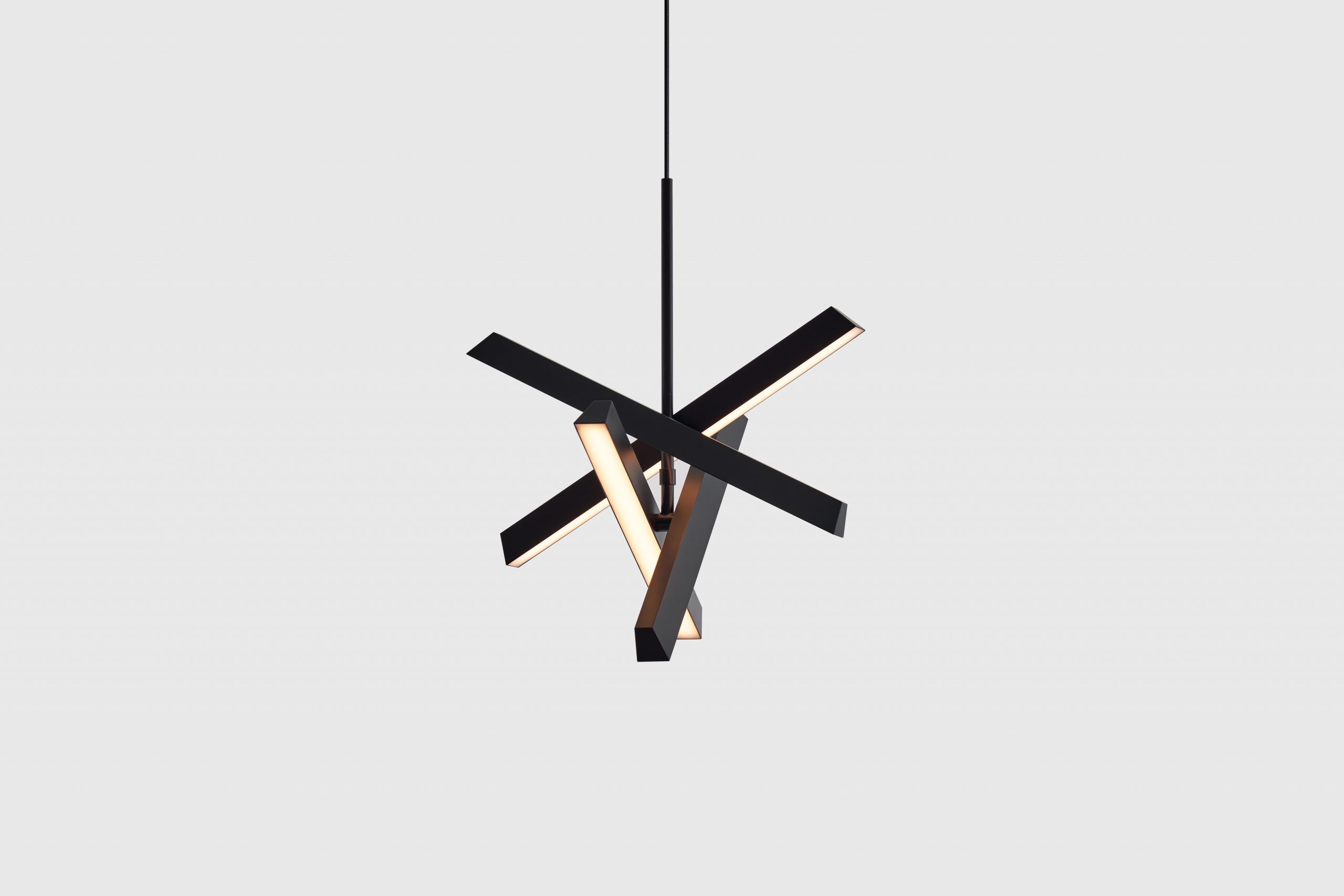 Clean and precise trapezoidal section
Benefiting from a precise cutting and forming process, trapezoidal cuts can be viewed from every side. The fluidity of each line relies on a refined one-piece molding method to achieve the ultimate screw-free requirement with its flexibility of Polycarbonate.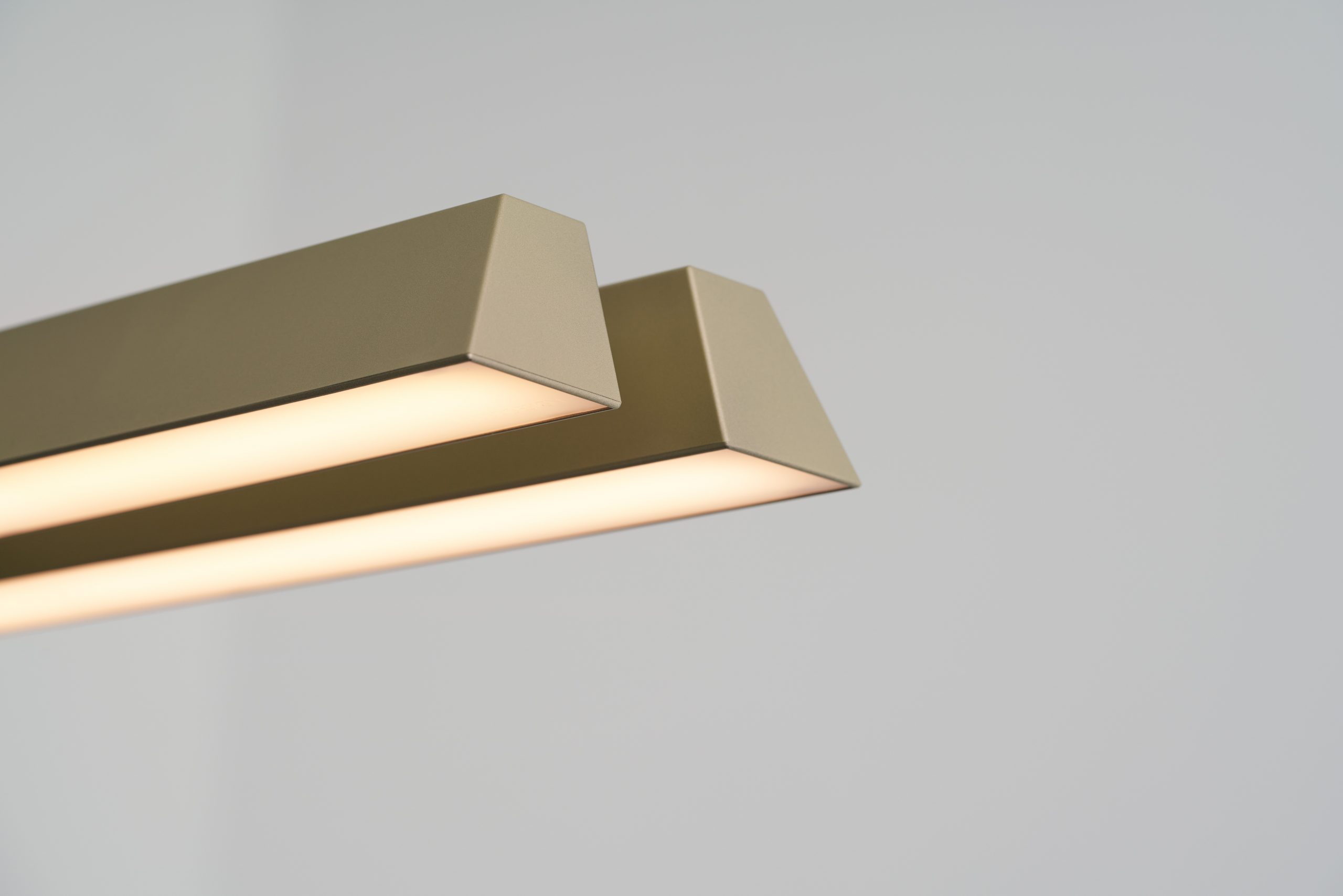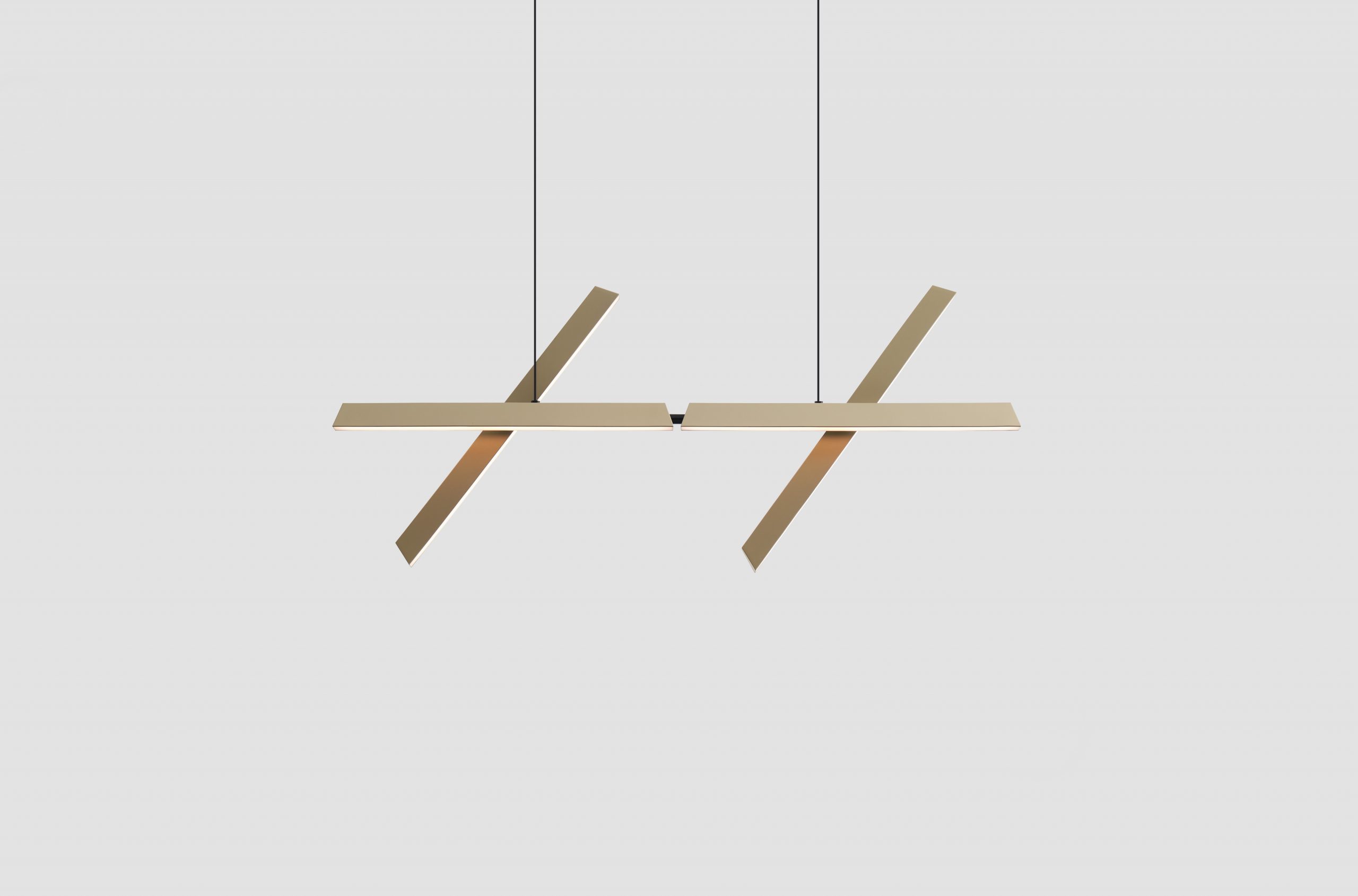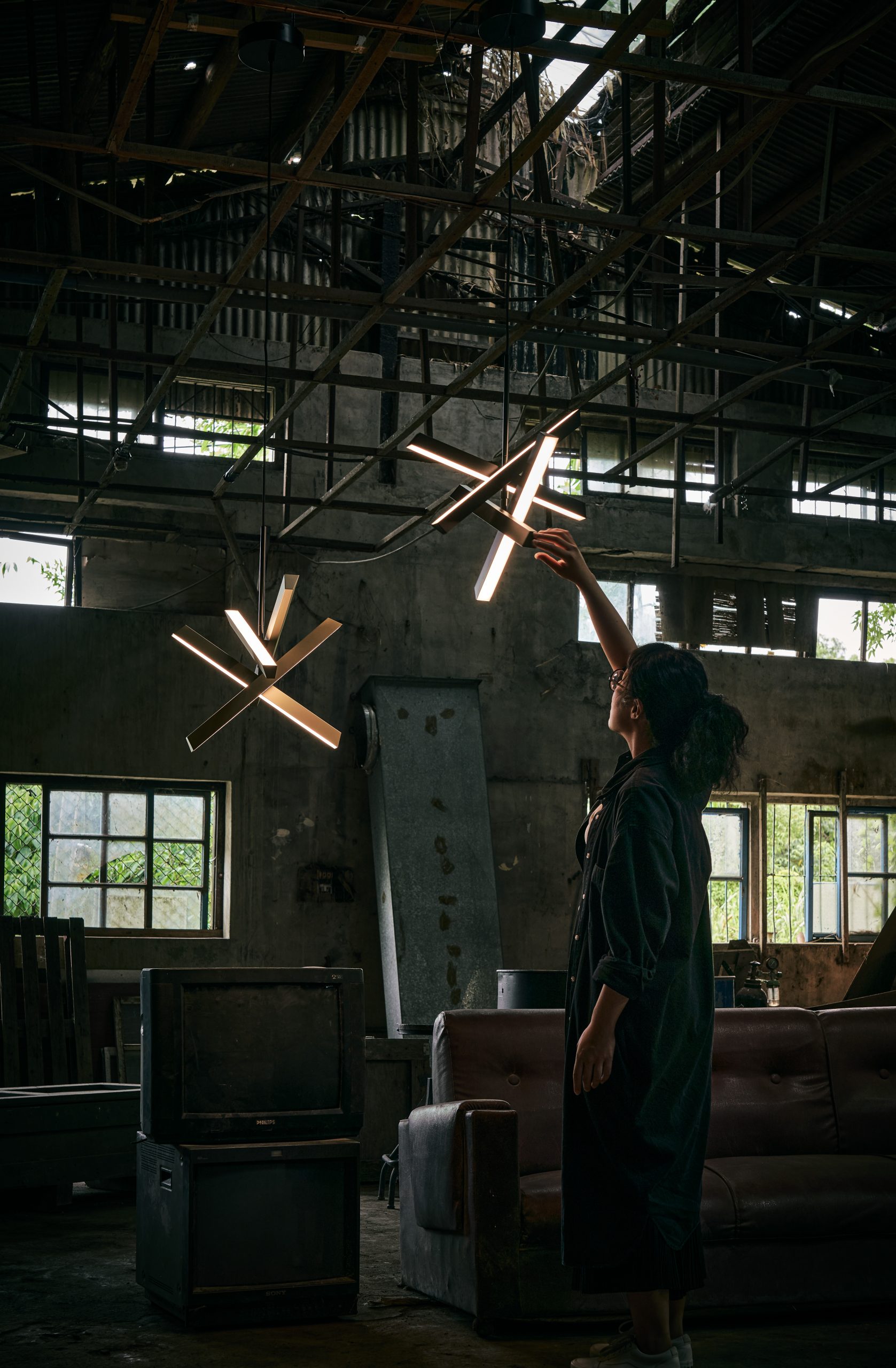 KONNECT Pendant PV4 can provide one-way illumination with sufficient brightness, or indirect light avoiding any discomfort from constract glare.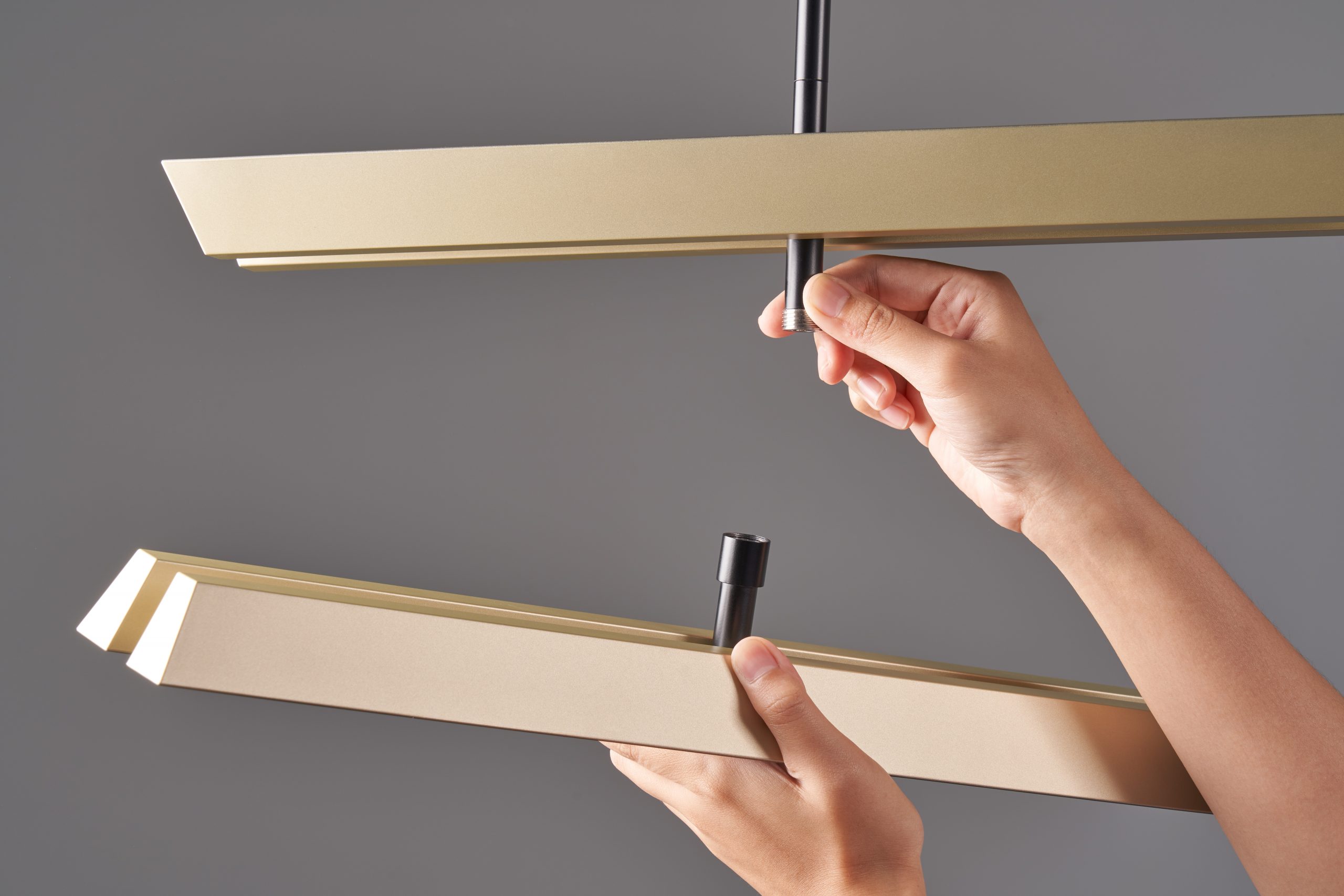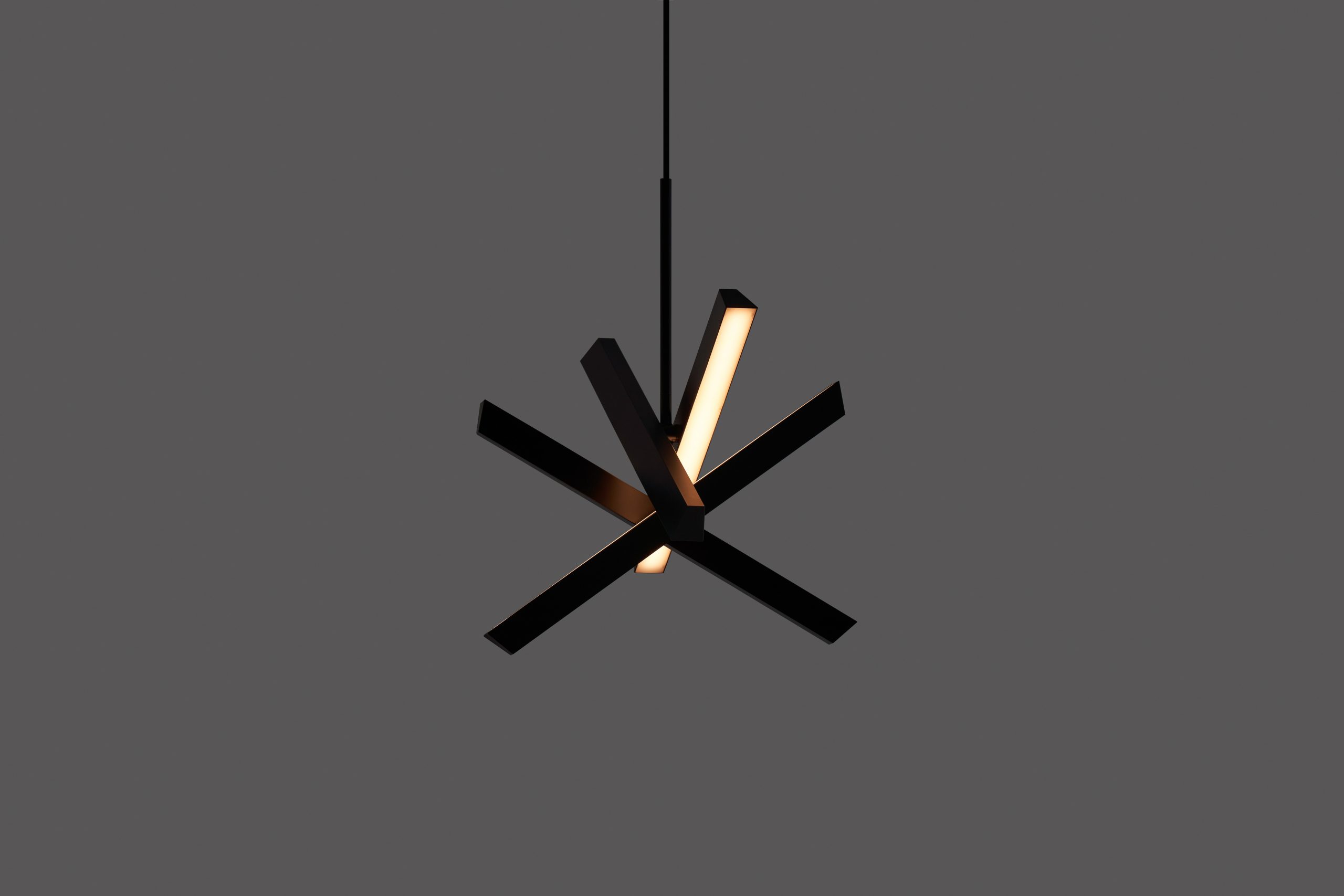 ▲ Each panel is wireless and easy to reconnect and flip straight up and down with the exclusive Seed-Jack connector.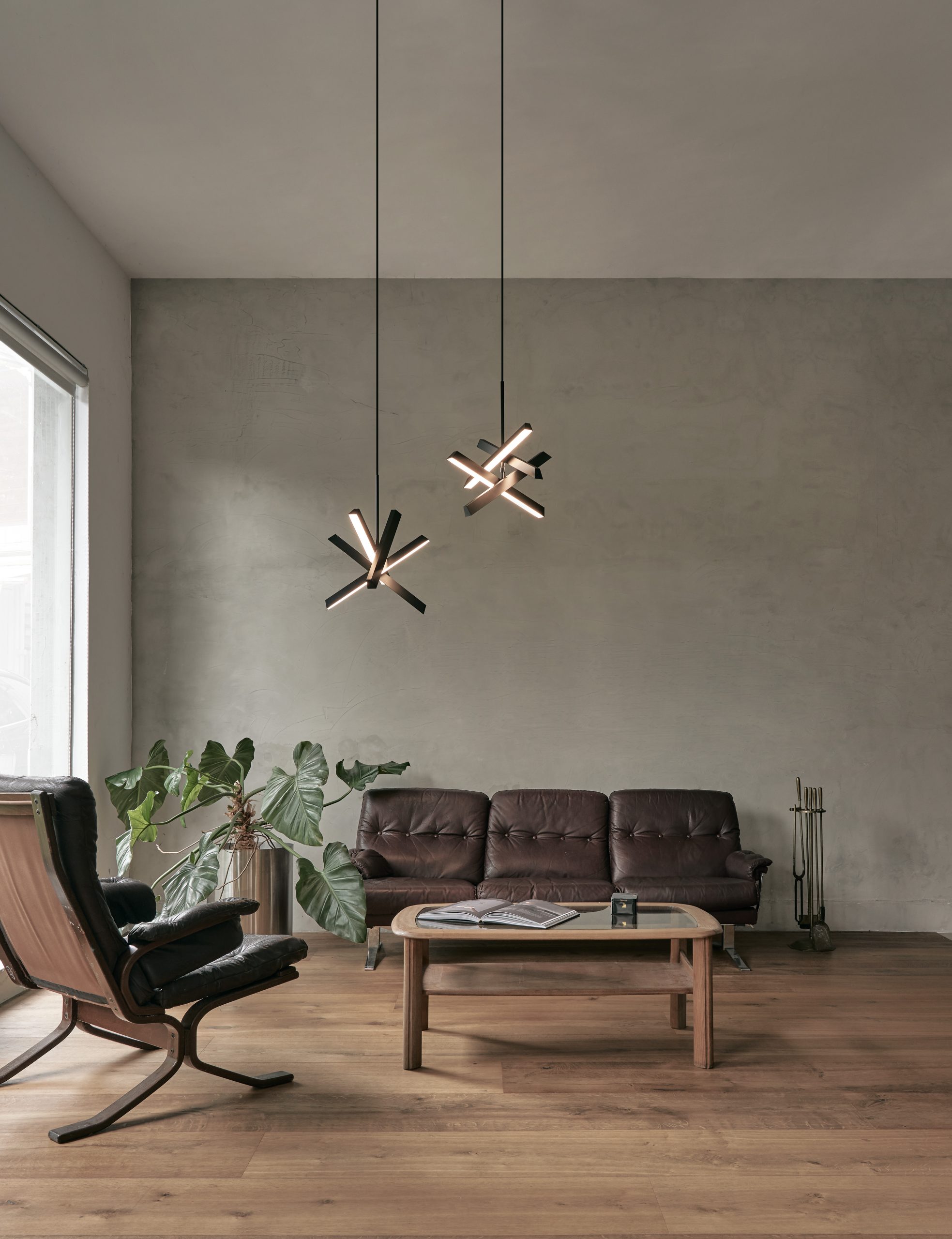 ▲ The light body opens up like a mysterious geometry floating in the air, and the contrasting tension of lines is fully revealed under the staggered arrangement of multiple lamps, bringing a pure and poetic visual enjoyment to the space.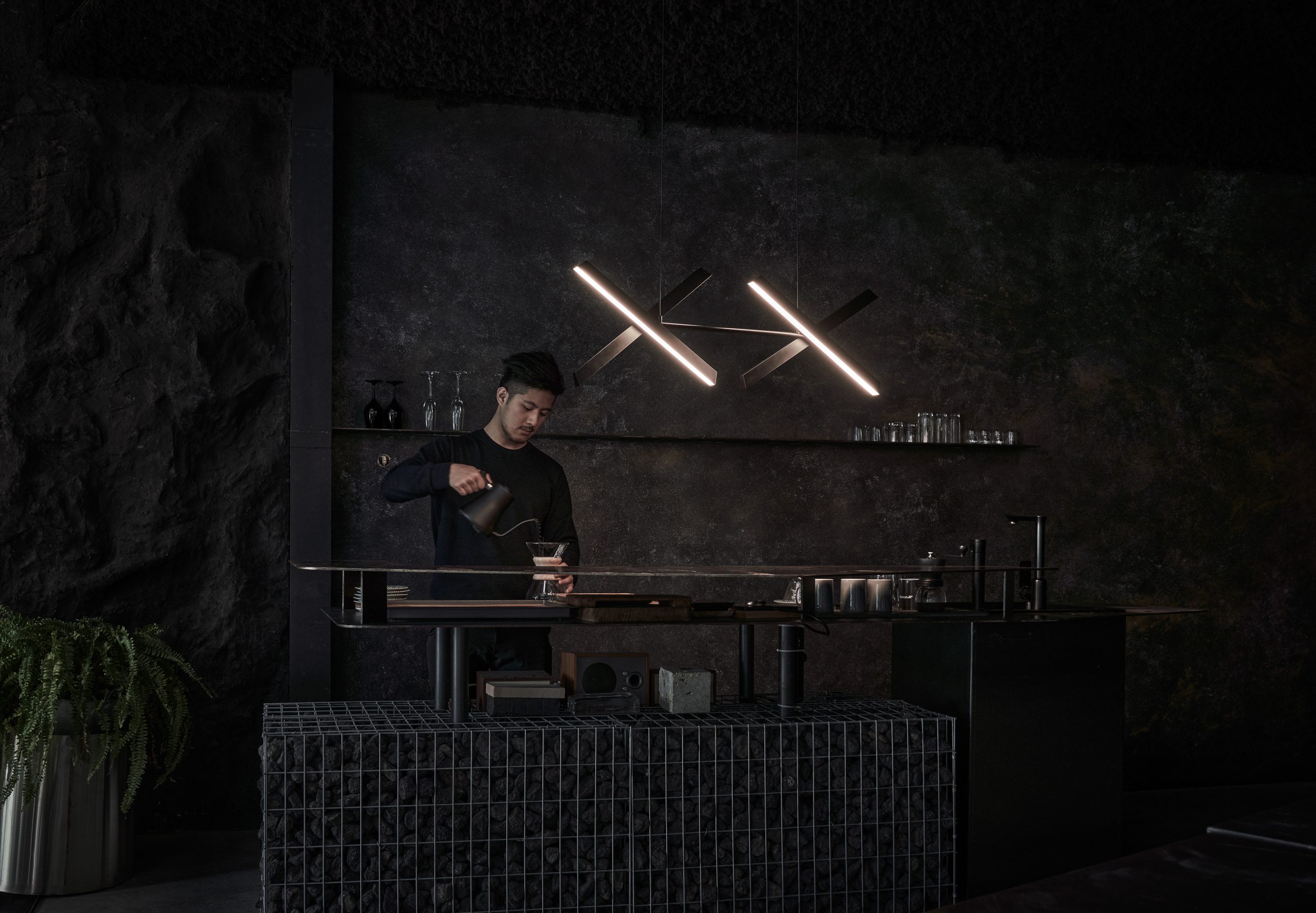 KONNECT Pendant PL4 provides just the right amount of brightness for the workplace with a length of 96 cm. You can handily flip the shade and switch to indirect lighting for a relaxing, muted mood.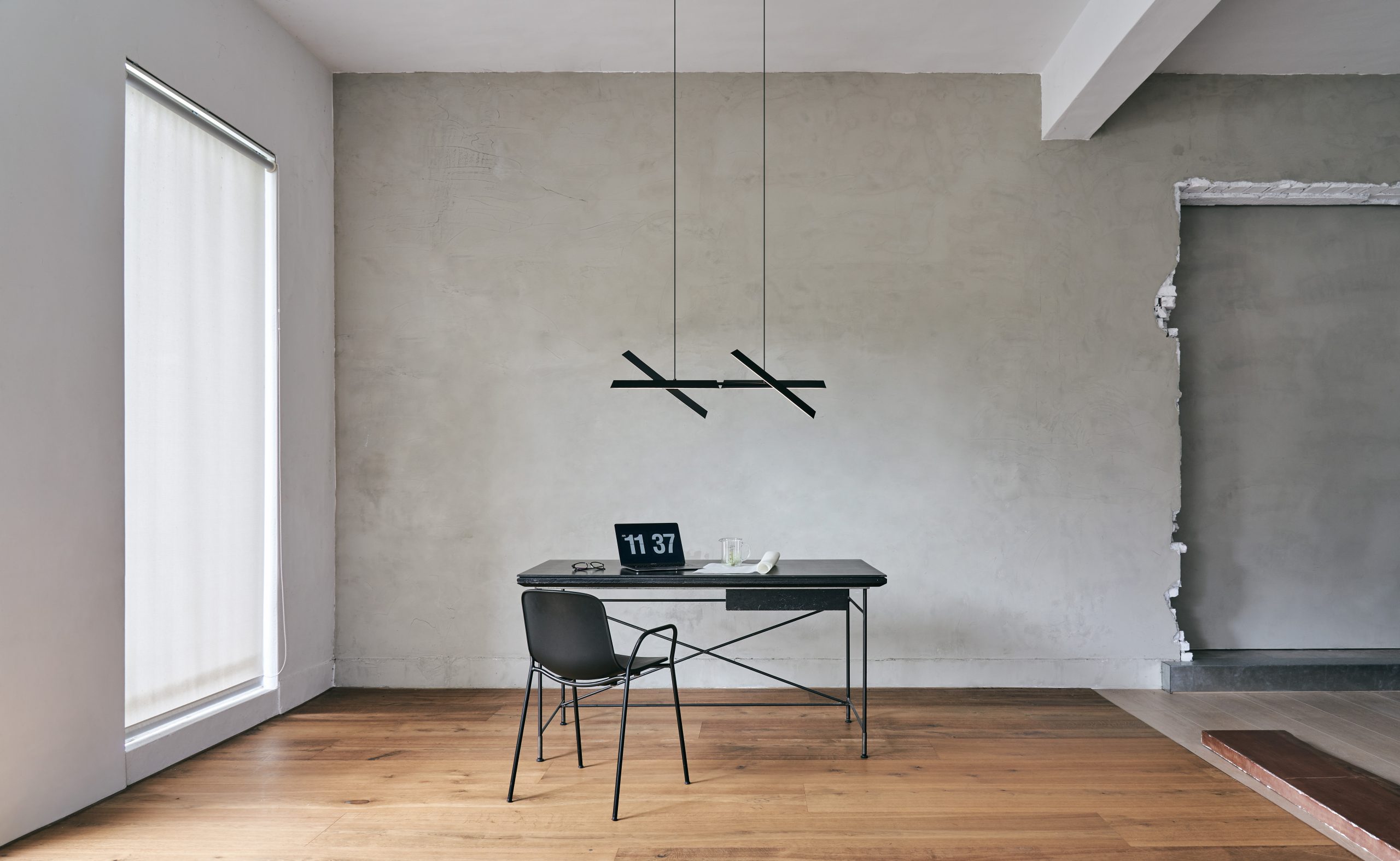 ▲The flexible lines bring the space a unique and interesting personal touch.
KONNECT Pendant PL6 offers a wider range of illumination by simply adjusting the angle of the lampshade to the brightness and light direction you desire.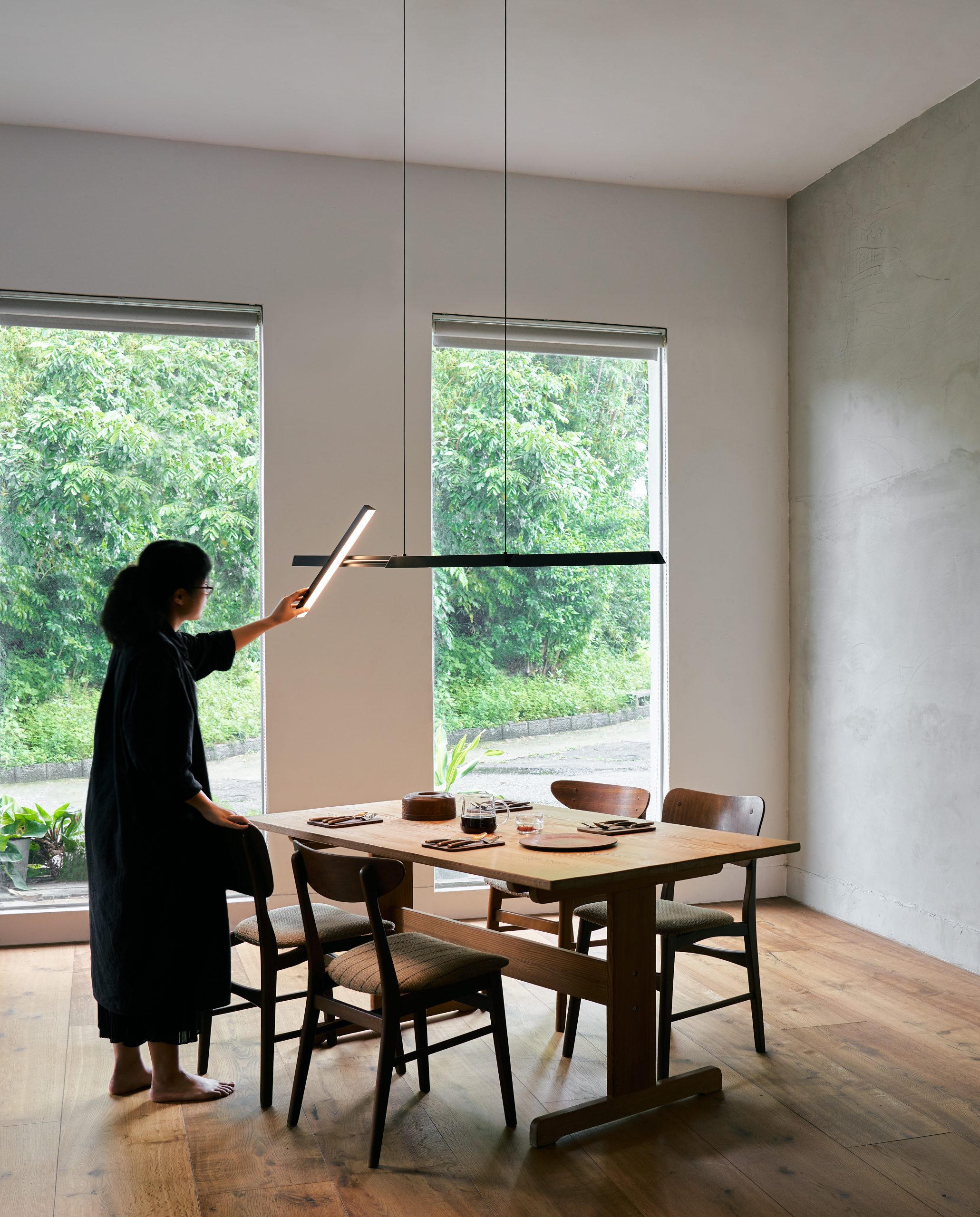 ▲The high color rendering LED light source (CRI 98), which is as natural as sunlight, faithfully represents the true color of the object.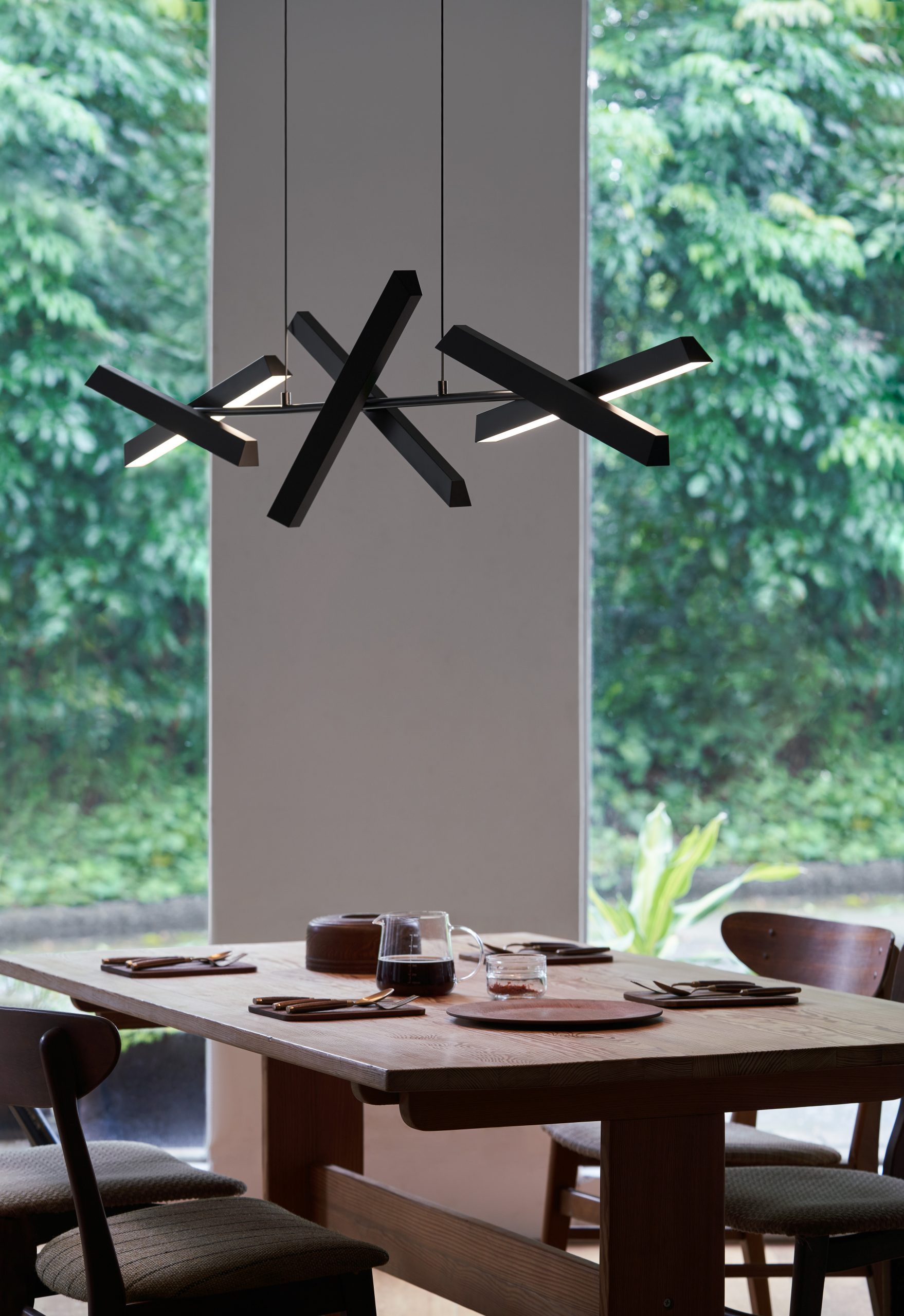 Planet-friendly

Taking advantage of the physical properties of Polycarbonate, KONNECT fixes the lamp shade and diffuser with only 8 cards, achieving glue-free, easy removal for future maintenance and recycling.
The excellent LED light quality is also highly efficient and can be lasting for a long time, when a malfunction occurs, the board can be handily replaced avoiding potential reverse logistics.
In addition to using recycled paper pulp for packaging, the lamp can be minimized to a flat shape reducing the size and carbon footprint generated during transportation. All of which sustainability and durability are implemented caring for the environment.