SEEDDesign Shanghai Branch & Brand Store New Opening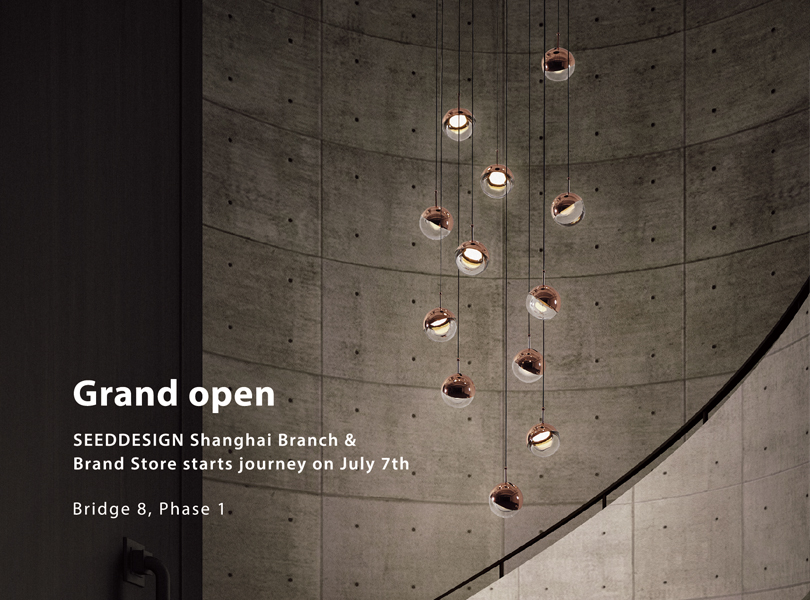 The very first SEEDDESIGN Shanghai branch & Showroom has officially begun its journey in China.
Located in the heart area of design community, this showroom was anticipated to be a quiet, calm hide-away space in metropolitan city.
Visitors may slow their paces and enjoy serene ambience which illumination infuses in air.

If you happen to be around, do walk in without any hesitation !
SEEDDesign Shanghai New Opening Branch & Store
▲▲▲▲▲ click for more details ▲▲▲▲▲
The Bridge 8 Creative Park was transformed from old factories. It is the very first creative park to cultivate innovative enterprises focused on design in Shanghai, hence it plays a leading role among others. Also, the location is in the heart area of design community, where visitors are able to hop in many home accessories and furniture stores at one time.
On the other hand, we were so grateful and thrilled to have many friends attending at our opening party. Such a bless to enjoy delicious hors d'oeuvres and lovely afternoon. Well, the adventure has officially begun.
What's next ? We will see.
Visit SEEDDESIGN Shanghai
▲▲▲▲▲ click for more details ▲▲▲▲▲