Meet the SEED Design SOL Family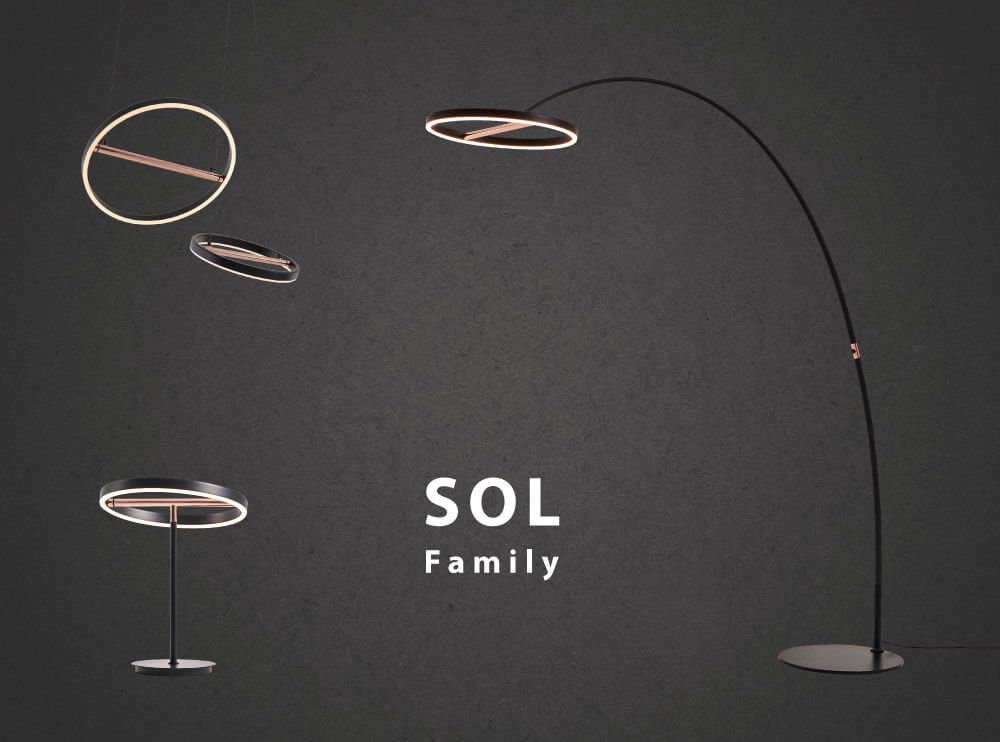 "Remember to look up at the stars and not down at your feet. Try to make sense of what you see and wonder about what makes the universe exist. Be curious."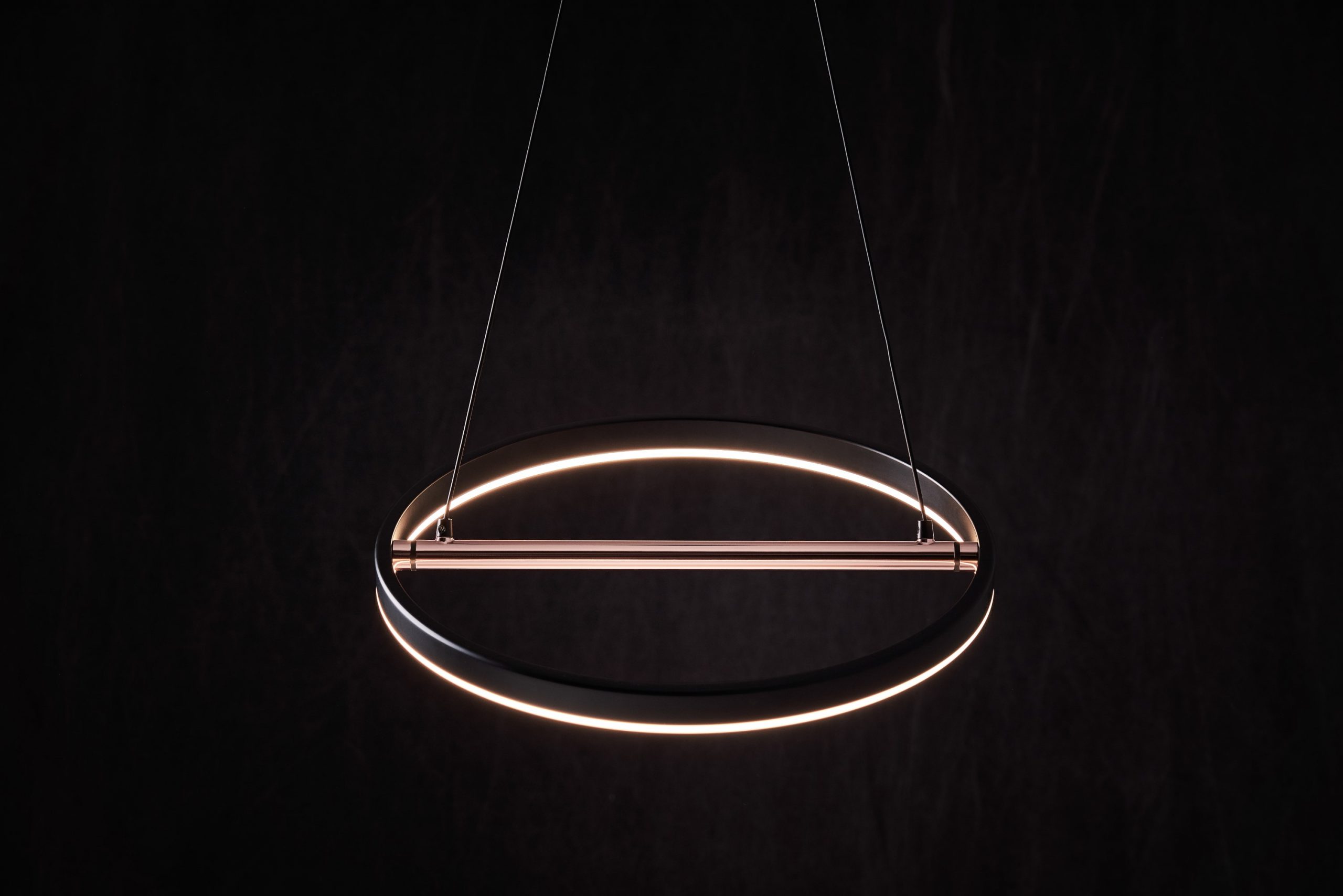 Inspired by star trails in the night sky, SOL speaks for the design of minimalism through elaborated consideration and production. Now the whole family is available in pendant, table, wall, and floor lamp. The ring-like luminaire and versatility allow people to create new scenes in different corners.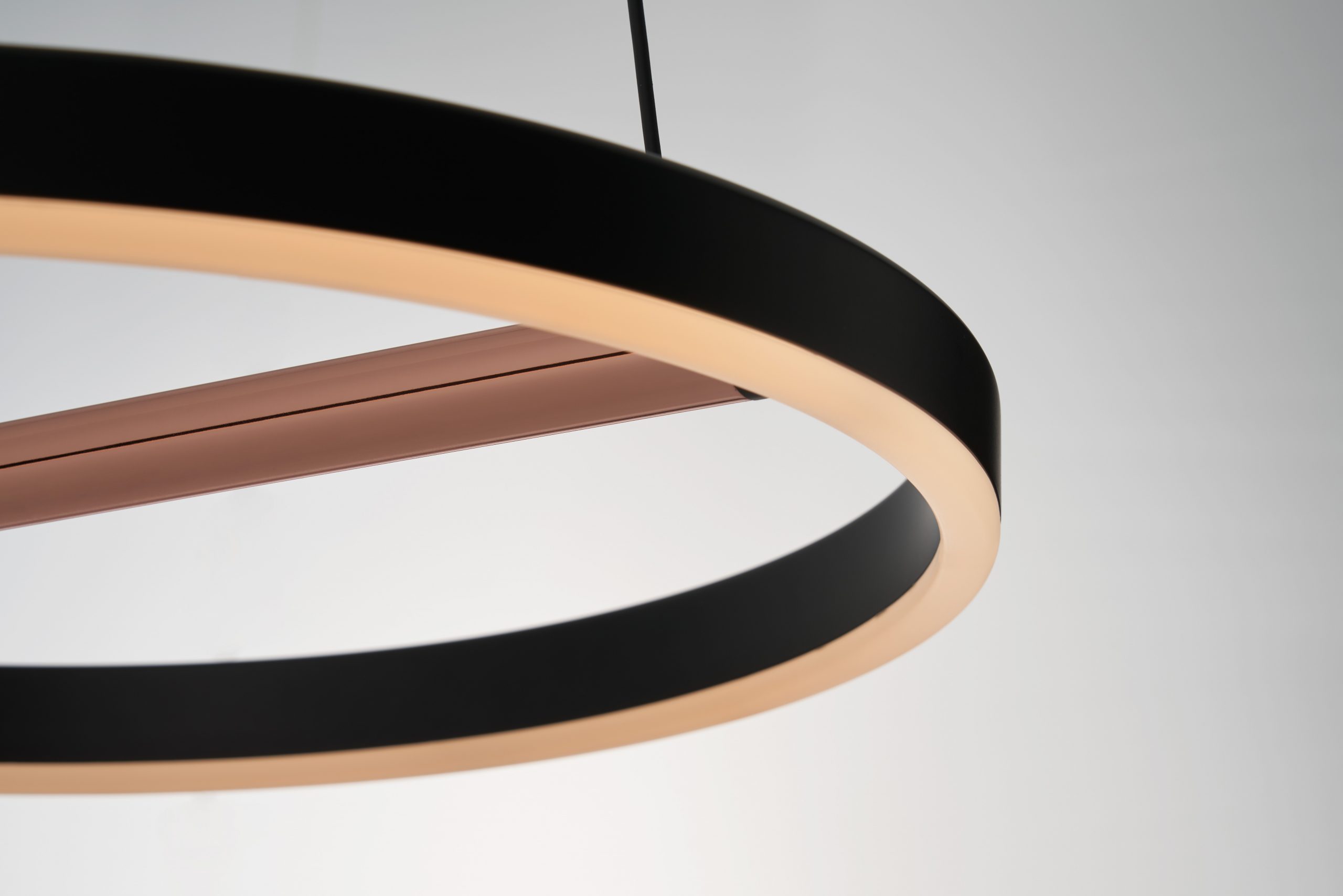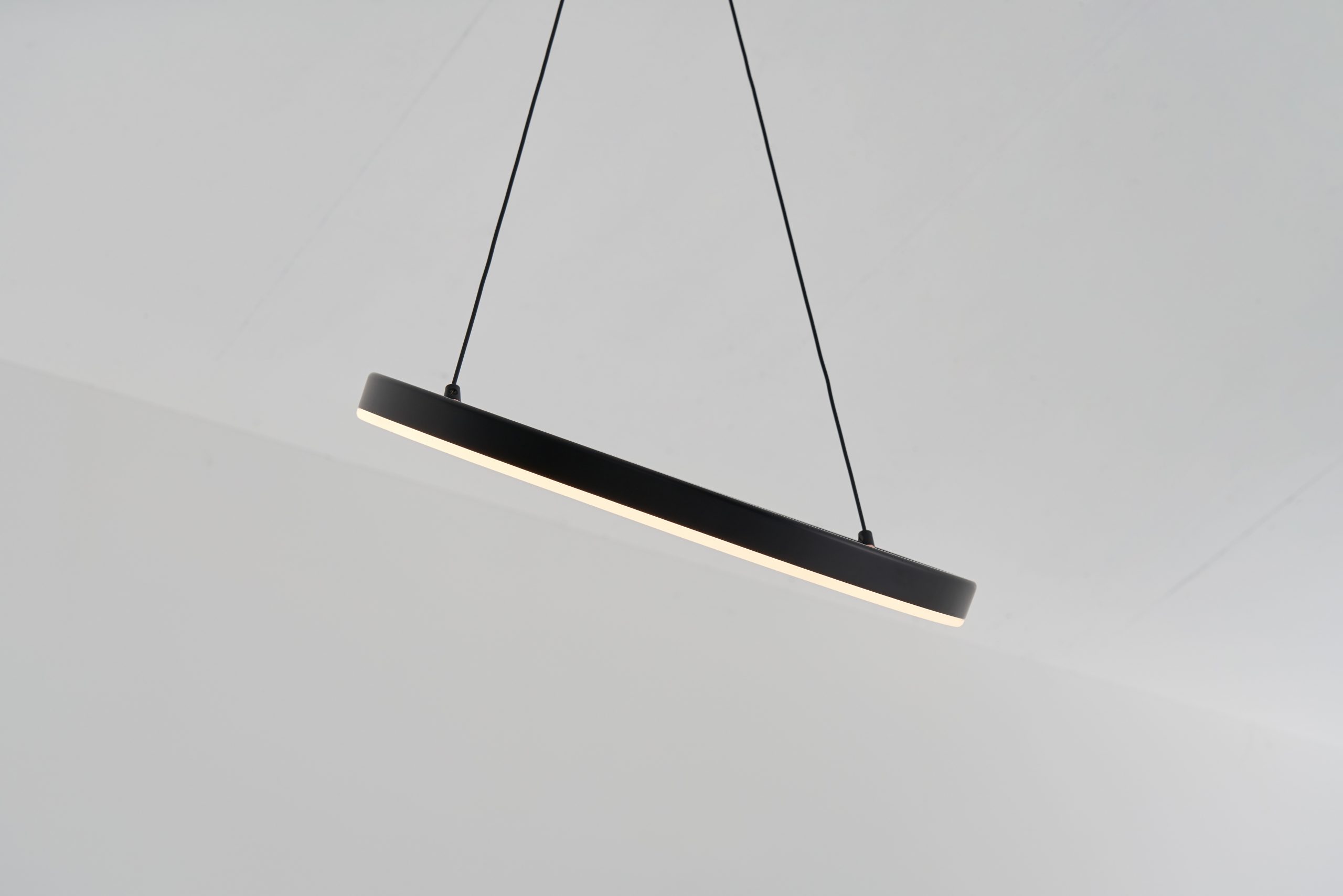 Embedded with a translucent circular screen, the luminaire of SOL diffuses light softly. The collection is either compatible with dimming system or equipped with touch or touchless dimmer, rendering it possible for you to re-create your own personal sunrise and sunset.
The metallic luster balance bar
SOL's ring-like lampshade affixed finely to a copper balance bar, demonstrating the definition of understated luxury. Grip the balance bar and tilt the lampshade, create unprecedented lighting scenarios in the space.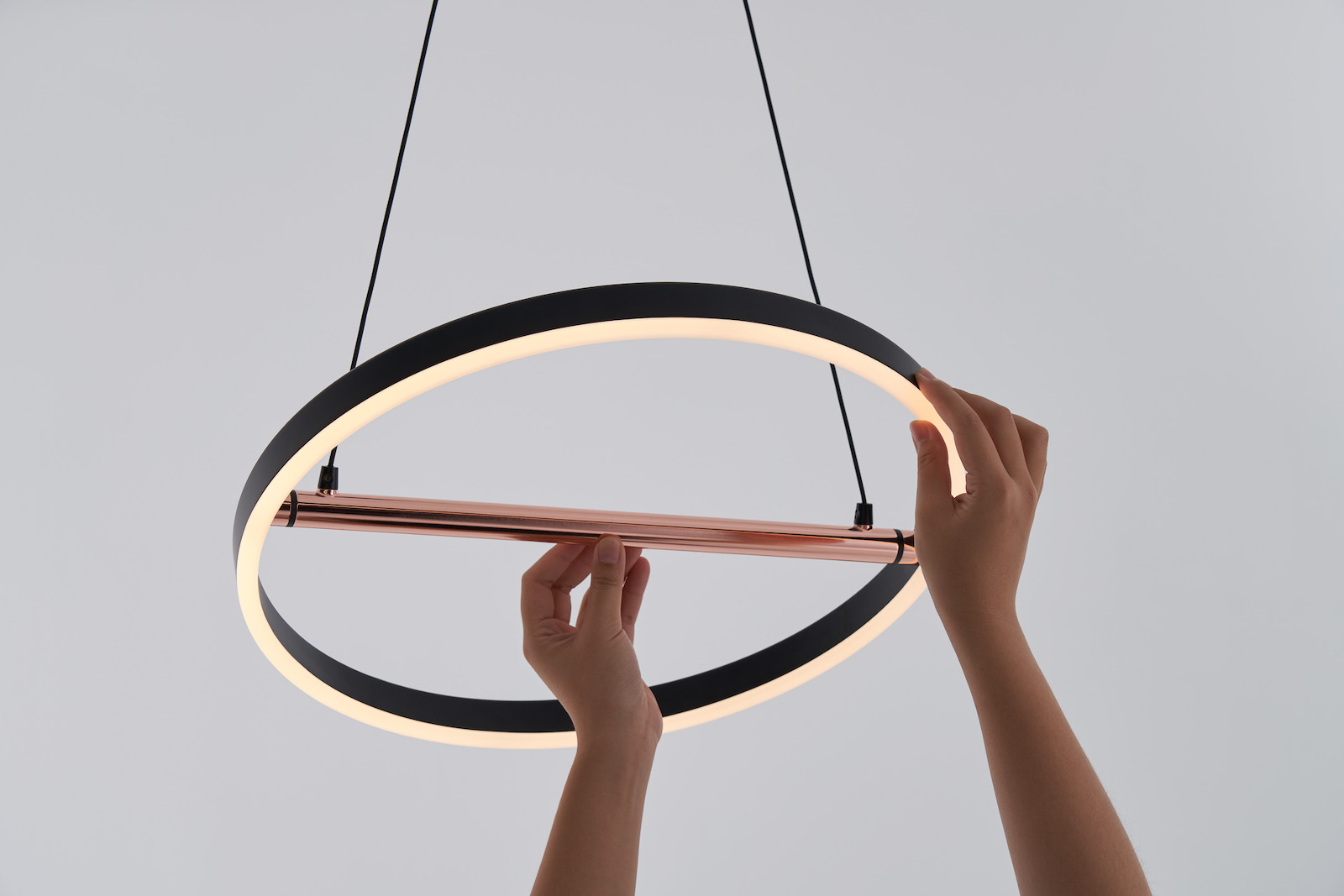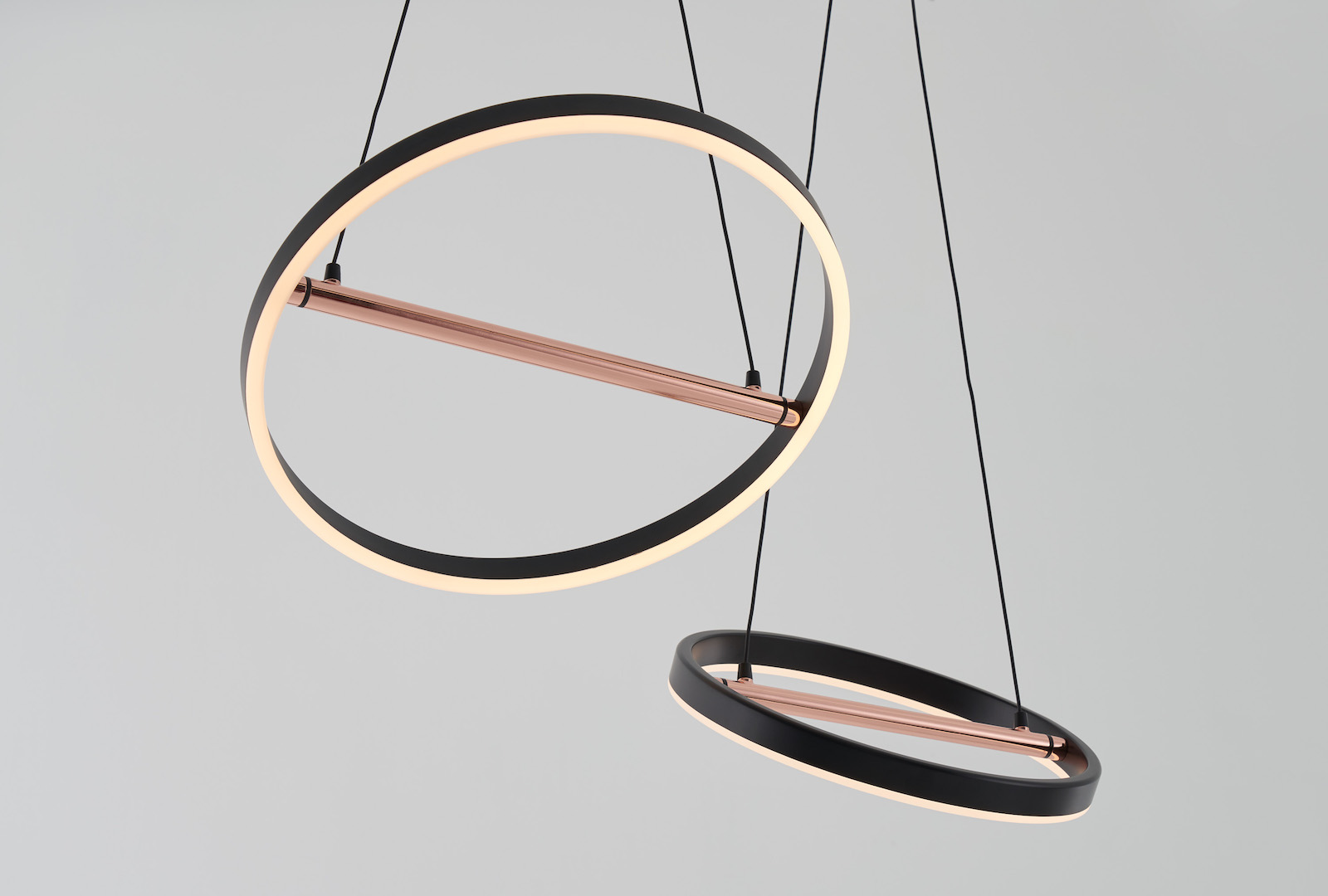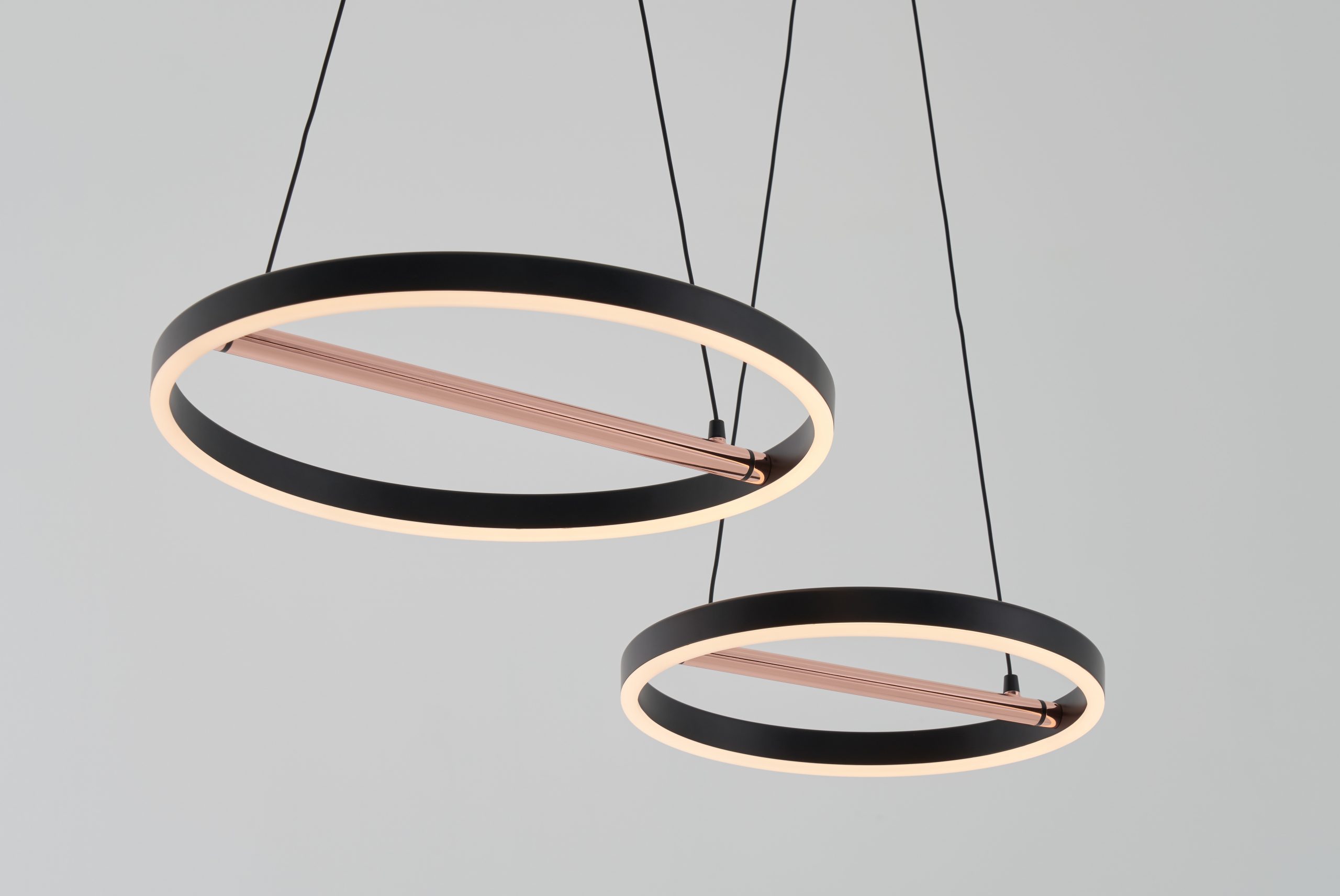 Weightless, functional, graceful: The SOL Floor Lamp
Meet the SOL floor lamp, the ring-shaped lampshade floats weightlessly on the slim carbon fiber body. With an arched arm that cantilevers outward, allowing for movement both around and below, it grounded by a well-balanced base, leading to the lamp designed for grace and stability.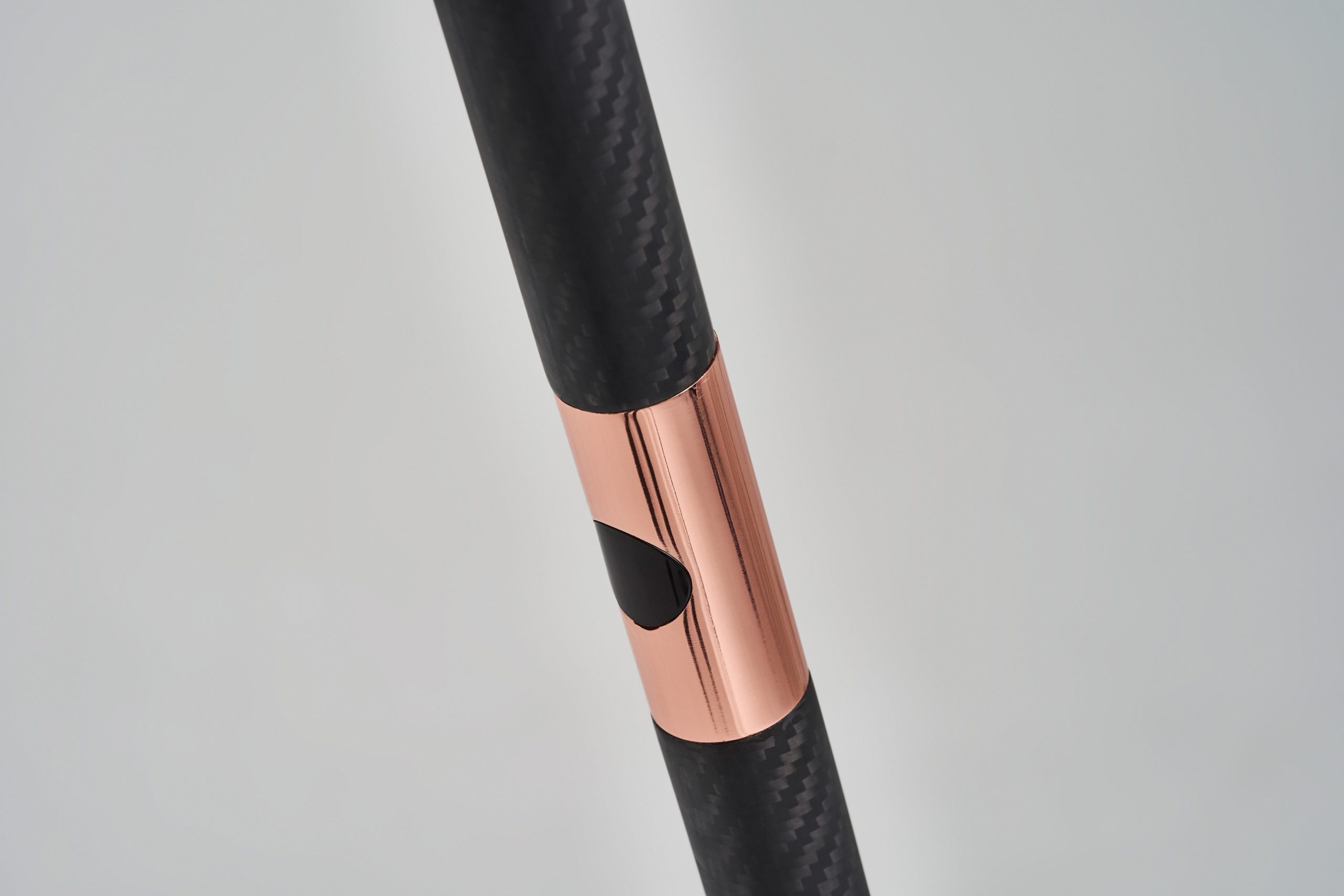 Around the optical sensor control, it embellished with fine copper finish.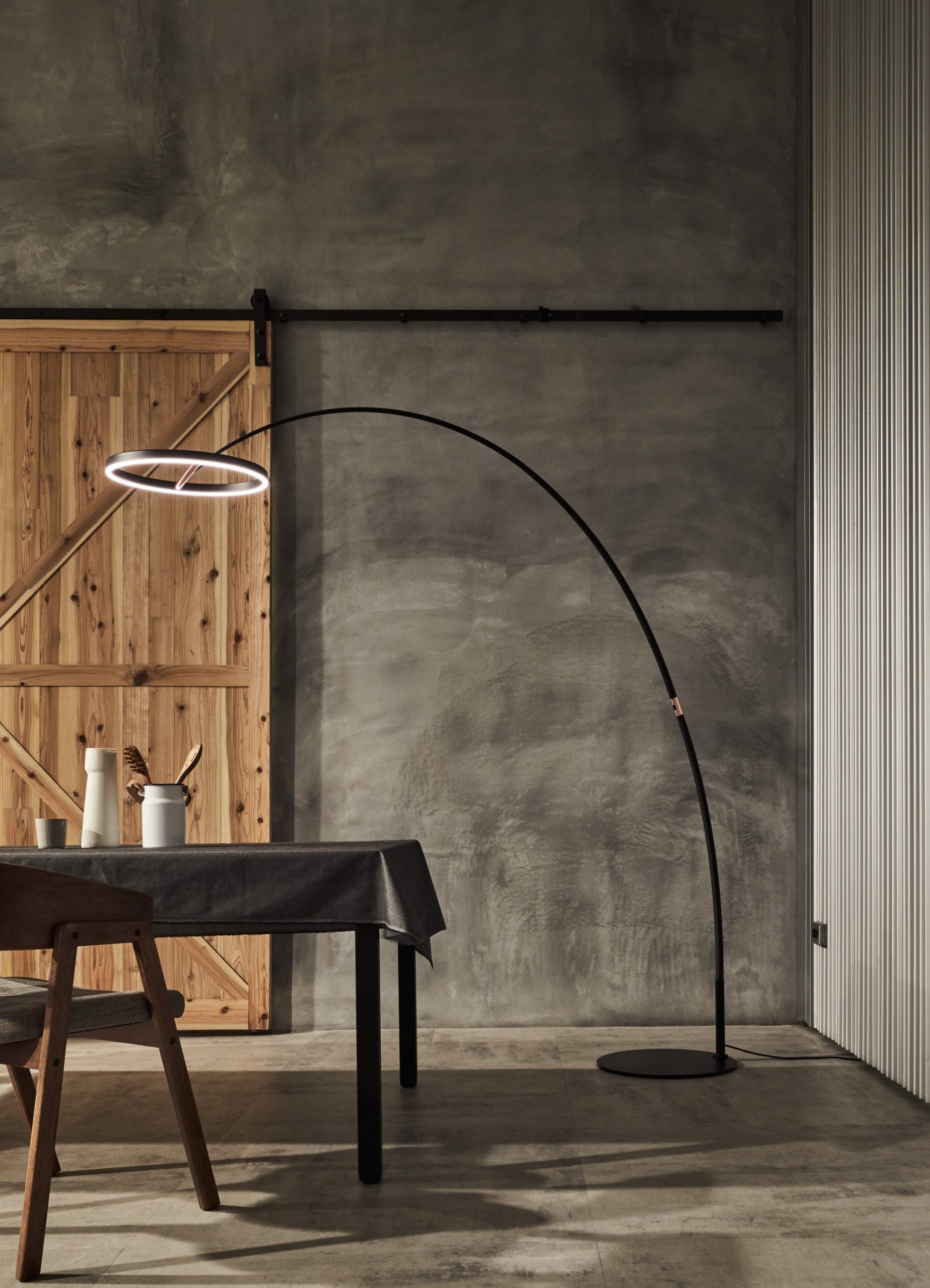 Form follows function:SOL Table Lamp and SOL Wall Sconce
Translate SOL's simple yet eye catching shape into desk and wall lamp. Additional stepless dimming function allows SOL table lamp and SOL wall sconce providing enough light when reading and writing, or you can even adjust the light angle towards the wall to form a soft, ambient light.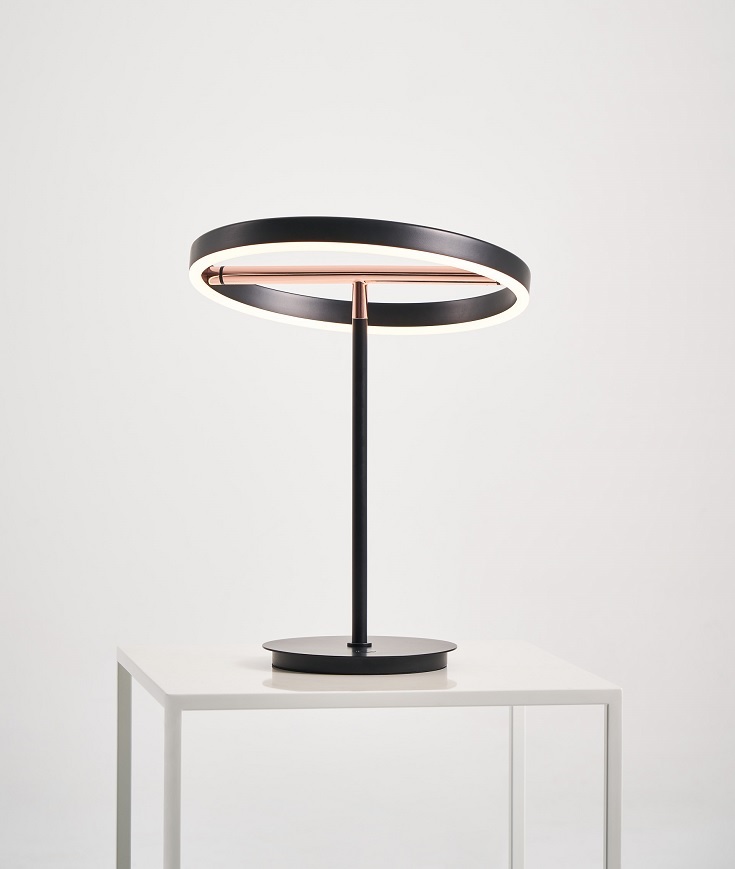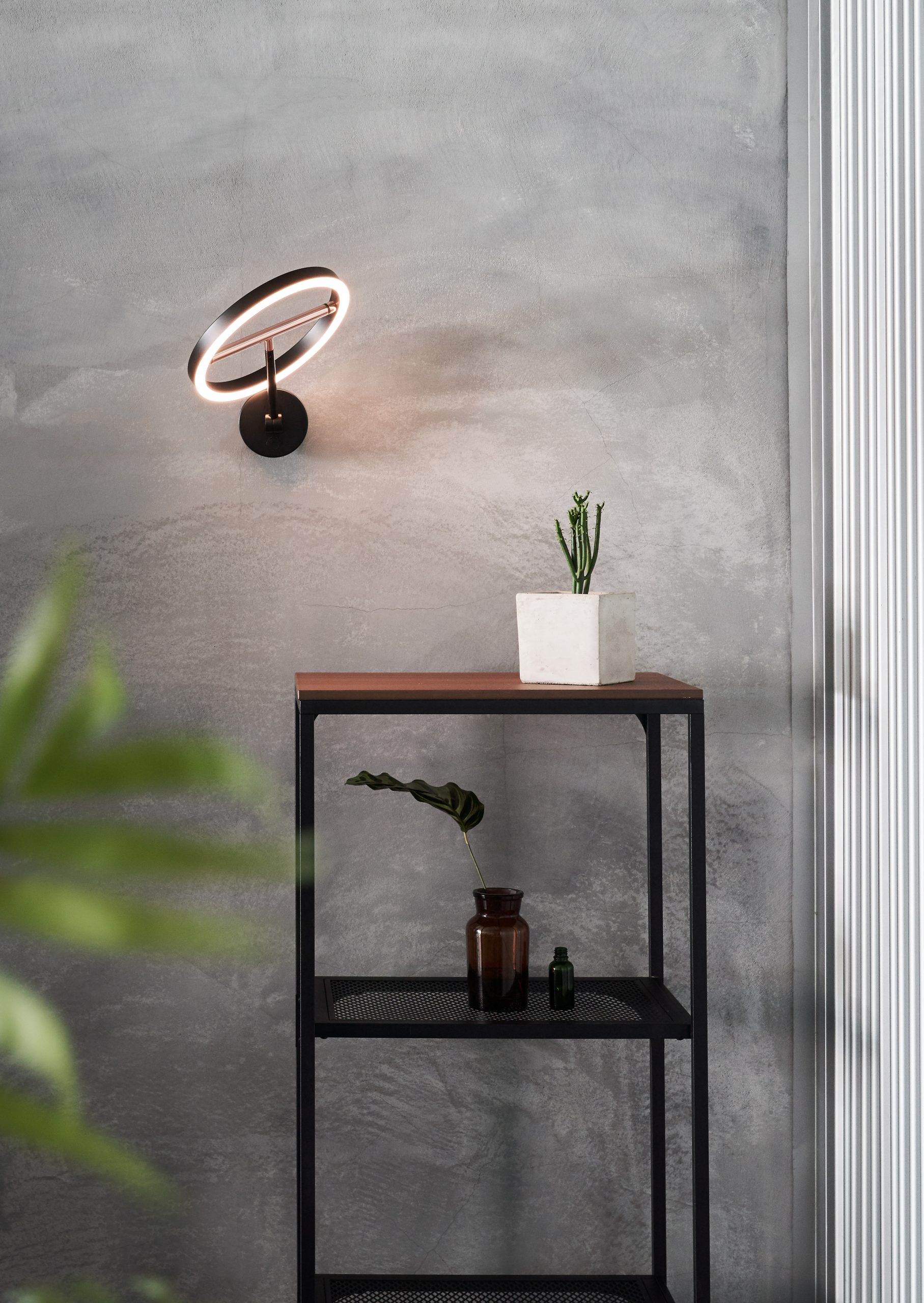 Moving in a regular life cycle, stars leaving a dazzling annular trace in the galaxy. They are storytellers of the universe, traveling around and telling all kinds of stories, including ours.