SEEDDESIGN at Design Shanghai 2017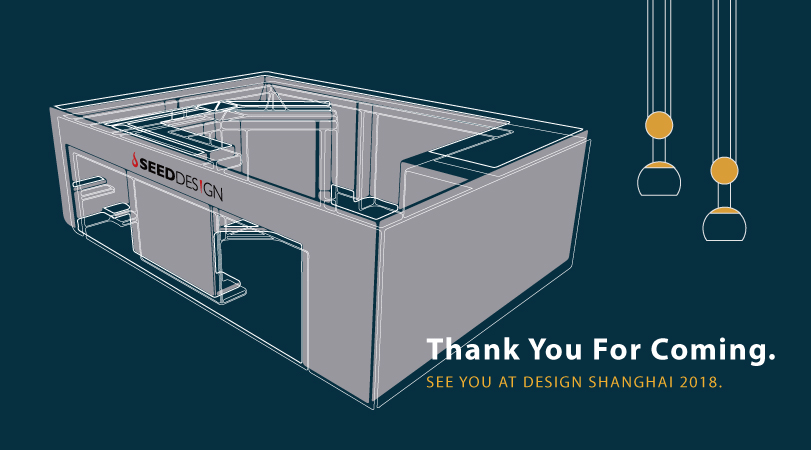 An amazing journey at Design Shanghai 2017
It was SEEDDESIGN's second time to take part in Design Shanghai. Taking experiences from first time, we not only expanded our stand size and cleverly using the arrangements of walls to lead a smoother path for visitors, but also showcased more products with interactive functionality.
A slight difference from last year was that we has established our SEEDDESIGN Shanghai branch & showroom at Bridge 8 creative park, which enables us to showcase what SEEDDESIGN is all about in a more complete way.
We had lots of fun and received positive feedbacks from local visitors. Through product demonstration, we were proudly sharing the essence of SEED,  Simplicity, Elegance, Eternity, and at the end of the day, our goal is to Delight.
Should you happen to be in Shanghai, welcome to drop a visit at our showroom !
…………………………………………………………………………………………………………………………………………………………………
🎥 Here's our on-site clip at Design Shanghai 2017